19 November - 12 December 2021: Close-Up on Ryûsuke Hamaguchi
With a pair of new features premiering to immediate international acclaim – anthology Wheel of Fortune and Fantasy awarded the Silver Bear at February's Berlinale and the epic Drive My Car subsequently winning the Prix du Scénario and FIPRESCI prizes at July's Cannes Film Festival – writer-director Ryûsuke Hamaguchi has at last been rightly recognised as one of the most talented, fascinating filmmakers of his generation. Curated by Ross McDonnell, this programme is the first UK retrospective of this prolific filmmaker, and a rare opportunity to explore a uniquely-thrilling body of work.
Often compared to Jacques Rivette and Éric Rohmer, Hamaguchi has, in time, developed an increasingly defined and distinctive style of his own, crafting moving, many-layered, three-dimensional films that deal first-hand with fiction. Interested in scenarios of role-play and rehearsal, and in languages both verbal and non-verbal, the films of Ryûsuke Hamaguchi patiently explore how fictions may manifest and play out in everyday life, on- and off-stage, and how conflicting interpersonal interpretations complement, contradict, or complicate shared reality. His characters embody and carry stories, or ghosts, and adrift and loose somewhere between life and art, strive to achieve a greater understanding of one through the other, and vice versa. (As French Fluxus artist Robert Filliou succinctly says: "art is what makes life more interesting than art.") What Hamaguchi has accomplished, time and again, is a singular kind of balancing act, rigorously constructing films that are at the same time delightful and dense with enigmas, puzzling, pleasurable brain teasers that are nonetheless emotionally nourishing, frequently funny, and full of feeling.
---
Passion
Ryûsuke Hamaguchi, 2008, 115 min
Japanese with English subtitles
"A young couple announces their engagement at a celebration with friends whose reactions, however, indicate that within the group lurk unspoken, contradictory feelings concealing affairs of the distant past. While the women go home after the celebration, the men carry on and end up at the flat of a mutual girlfriend. During that night and the following days, tension between the participants rapidly comes to the surface and their mutual bonds fundamentally change. The movie structures the narration into four parts individually tied to a certain time and place, each of which moves the general situation in a surprising direction. As the ambiguous title anticipates, passion can suggest affection, anger, or suffering. The film treats the communication of extreme emotions as a variation on the cycle of violence from which there is seemingly no escape. This delicately-conceived film gradually shifts attention away from specific relationships to a common plane where the outcome becomes a complex meditation on wounding others and the burden of forgiveness." – Tokyo University of the Arts
---
I Love Thee for Good
Ryûsuke Hamaguchi, 2009, 59 min
Japanese with English subtitles
"While the wedding day should be blissful for the bride, Eiko, there is a secret that she can't tell her fiancé…" – Taipei Film Festival
Touching the Skin of Eeriness
Ryûsuke Hamaguchi, 2013, 54 min
Japanese with English subtitles
"A haunting study of loneliness gradually gives way to a dark mystery in Hamaguchi's unusual and beautifully acted Touching the Skin of Eeriness. After his father's death, the reclusive Chihiro goes to live with his older half-brother brother and channels his unspoken feelings into his one passion, modern dancing. Chihiro's relationship with his dance partner grows increasingly strange, mirroring the dances invented by their intense teacher, played by renowned dancer and choreographer Osamu Jareo." – Harvard Film Archive
Heaven Is Still Far Away
Ryûsuke Hamaguchi, 2016, 38 min
Japanese with English subtitles
"Yuzo shares his apartment with high schooler Mitsuki, with whom he hangs out between doing work as a censorship mosaic engineer for pornography. However, there's more to the duo's seemingly odd partnership than is immediately apparent, and when a film student reaches out to Yuzo and proposes to interview him for a documentary about her dead sister, Yuzo is prompted to reveal Mitsuki's secret. Originally made as a reward for contributors to the crowdfunding campaign of Hamaguchi's 2016 film Happy Hour, this tender ghost story displays the director's penchant for investigating hidden emotions and blurring the lines between past and present." – Japan Society
---
The Depths
Ryûsuke Hamaguchi, 2010, 121 min
Japanese and Korean with English subtitles
"A famous Korean fashion photographer on assignment in Japan discovers a new kind of friendship with a mysterious male escort in Hamaguchi's delicate character study. Anticipating his masterful epic of love and friendship, Happy Hour, The Depths reveals Hamaguchi's fascination with the unspoken and often indescribable bonds that create real intimacy. A Korean-Japanese coproduction, The Depths gives a new dimension to Hamaguchi's oeuvre with its study of homosexual desire and the therapeutic potential of art making." – Harvard Film Archive
---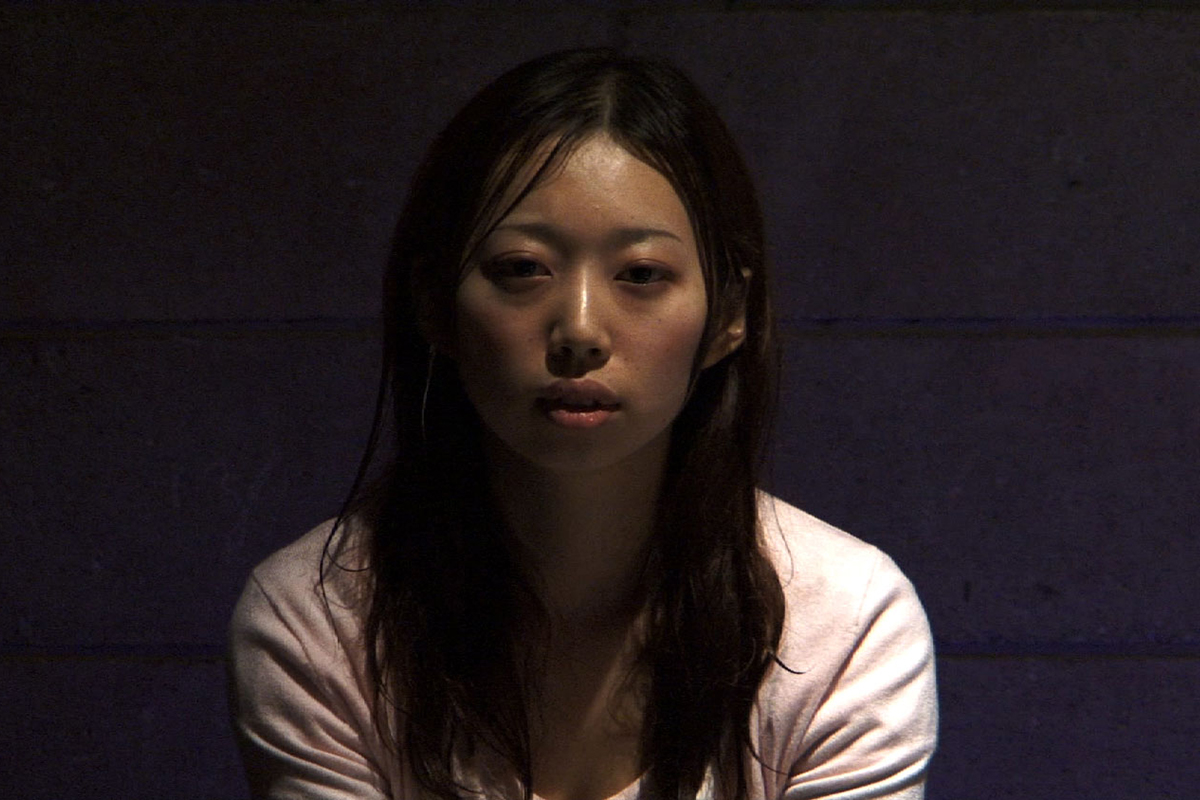 Intimacies
Ryûsuke Hamaguchi, 2012, 255 min
Japanese with English subtitles
"Hamaguchi's first exploration of extreme duration is a fascinating three-part epic following the difficult production and realization of a stage play. Conceived while Hamaguchi was teaching at the ENBU film and theater school, and featuring an ensemble cast of ENBU students and colleagues, Intimacies blends fiction and documentary, the cinematic and theatrical, in its observational chronicle of the challenging tensions that animate yet also threaten to upend the production." – Harvard Film Archive
---
Happy Hour
Ryûsuke Hamaguchi, 2015, 317 min
Japanese with English subtitles
"A powerful affirmation of the immersive potential of cinematic narrative, Happy Hour is a slow-burning epic chronicling the sentimental journey of four thirtysomething women towards a new understanding of life and love. With gentle irony the film's title signals both the elusiveness of the peace-of-mind sought by the women as well as the boldly extended five-hour-plus running time so crucial to the rare intimacy of character achieved by director Ryûsuke Hamaguchi. Happy Hour is that rarest of ensemble films, among the few to democratically, patiently and purposefully add subtle complexity to each of its main characters. Much of the rich nuance underlying the women's constant transformation over the course of the film certainly derives from the unusual collaboration between the relatively inexperienced actresses and Hamaguchi, who together defined the characters in a series of workshop sessions that preceded the film's eight-month shoot. Pointedly, Happy Hour itself contains a crucial workshop, early in the film, where the four friends are taught by a handsome guru to listen to each other's bodies and embrace a different kind of interrelational communication. Happy Hour uses its patiently yet never ostentatiously or unnecessarily extended running time to teach the audience this same lesson: to learn to see, hear, sense the indeterminate secret space between people, the distance whose measure may be friendship, deception or love." – Harvard Film Archive
---
Asako I & II
Ryûsuke Hamaguchi, 2018, 119 min
Japanese with English subtitles
"A truly original Vertigo riff, based on a novel by Tomoka Shibasaki, Asako I & II is an enchanting, unnerving paean to the notion of love as a trance state. Asako and Baku share an intense, all-consuming romance – but one day the moody Baku ups and vanishes. Two years later, having moved from Osaka to Tokyo, Asako meets Baku's exact double. Ryûsuke Hamaguchi has returned with a beguiling and mysterious film that traces the trajectory of a love – or, to be accurate, two loves – found, lost, displaced, and regained." – Film at Lincoln Center
---
Drive my Car
Ryûsuke Hamaguchi, 2021, 179 min
Japanese with English subtitles
"Inspired by a Haruki Murakami short story, Ryûsuke Hamaguchi spins an engrossing, rapturous epic about love and betrayal, grief and acceptance. With his characteristic emotional transparency, Hamaguchi charts the unexpected, complex relationships that theater actor-director Yûsuke Kafuku forges with a trio of people out of professional, physical, or psychological necessity: his wife, Oto, with whom he shares an erotic bond forged in fantasy and storytelling; the mysterious actor Takatsuki, whom he's drawn to by a sense of revenge as much as fascination; and, perhaps most mysteriously, Misaki, a plaintive young woman hired by a theater company, against his wishes, to be his chauffeur while he stages Uncle Vanya. Hamaguchi specializes in revelations of the heart and Drive my Car – a beautiful melding of two distinct authorial sensibilities – consistently steers clear of the familiar in its characters' journeys towards self-examination." – Film at Lincoln Center
---
Wheel of Fortune and Fantasy
Ryûsuke Hamaguchi, 2021, 121 min
Japanese with English subtitles
"In this altogether delightful triptych of stories, Ryûsuke Hamaguchi again proves he's one of contemporary cinema's most agile dramatists of modern love and obsession. Whether charting the surprise revelation of a blossoming love triangle, a young couple's revenge plot against an older teacher gone awry, or a case of mistaken romantic identity, Hamaguchi details the sudden reversals, power shifts, and role-playing that define relationships new and old. Wheel of Fortune and Fantasy is both ironic and tender, a lively and intricately woven work of imagination that questions whether fate or our own vanities decide our destinies." – Film at Lincoln Center
---
Screening as part of Japan 2021: Over 100 years of Japanese Cinema, a UK-wide film season supported by National Lottery and BFI Film Audience Network. bfijapan.co.uk