7 January - 20 December 2023: Essential Cinema


Blue Velvet
David Lynch, 1986, 120 min
"After the failure of the epic sci-fi Dune that nearly ended Lynch's career, he resolved to make a personal film, and ultimately settled on what would become his undisputed masterpiece of the 1980s, Blue Velvet. After finding a severed human ear in a field, Jeffrey Beaumont (Kyle MacLachlan) discovers, beneath his idyllic suburban hometown, a sinister underworld inhabited by damaged mystery lady Dorothy Vallens (Isabella Rossellini) and her sadistic captor, Frank Booth (Dennis Hopper). The intense color palette, lush Old Hollywood orchestral score, and anachronistic flourishes inch Blue Velvet just past the realm of realism into a space without signposts that gets more disorienting the longer you stay in it. Upon its release, Blue Velvet became an instant cult film and, as more people saw it, a lightning rod for polarized reactions." – Film Society of Lincoln Centre
---
Mirror
Andrei Tarkovsky, 1974, 102 min
"For the first time," he resolved, "I would use the means of cinema to talk of all that was most precious to me, and do so directly, without playing any kind of tricks." Tarkovsky needed twenty rough cuts before arriving at the film's intricately interflowing system of flashbacks and archival footage, often interpreted as unfolding in a dying artist's final rays of consciousness. While Mirror, like all Tarkovsky's films, pays homage to painting, music, and poetry, it also makes plain that the Russian director understood Mnemosyne to be the mother of the muses. Being a poet, he sought not only to retrieve the past but to reveal its essence – and in so doing to redeem an inherently flawed present. "The story not of the filmmaker's life," observes Tarkovsky scholar Robert Bird, "but of his visual imagination." – Harvard Film Archive
---
Stalker
Andrei Tarkovsky, 1979, 163 min
"A perverse replay of Solaris's cosmic voyage, a remake of Rublev in a secular world of postapocalyptic misery, a premonition of Chernobyl and Soviet disintegration." – J. Hoberman
"Arguably Tarkovsky's purest articulation of the film as spiritual quest, Stalker develops a radically different attitude to time than the jigsaw of his previous film, Mirror. "I wanted it to be as if the whole film had been made in a single shot," Tarkovsky wrote. In the event, Stalker is comprised of 142 – each chiseled with the greatest precision. The basic outline of the plot derives from Arkady and Boris Strugatsky's novel Roadside Picnic: ascetic Stalker leads Writer and Professor, both figures of intellectual disenchantment, from a barren wasteland into the lush post-industrial environs of The Zone, a mysterious and forbidden territory believed to actualize desires. Tarkovsky identified with each of the characters but was especially drawn to Stalker as "the best part of myself, and also the part that is the least real."" – Harvard Film Archive
---
The Exiles
Kent MacKenzie, 1961, 70 min
The Exiles chronicles one night in the lives of young Native American men and women living in the Bunker Hill district of Los Angeles. Based entirely on interviews with the participants and their friends, the film follows a group of exiles – transplants from Southwest reservations – as they flirt, drink, party, fight and dance. With its vivid, high-contrast black and white photography and creative soundtrack, Kent Mackenzie's gritty depiction of this marginalized Los Angeles community draws comparisons to John Cassavetes, Charles Burnett and Vittorio De Sica.
---
Eros + Massacre
Kiju Yoshida, 1969, 215 min
"One of the great late works of the Japanese New Wave, Yoshida's enduring masterpiece offers an epic and extraordinary vision of unconventional desire as a potent yet ultimately untenable mode of political resistance. Confronting a dark moment in modern Japanese history, Eros + Massacre chronicles the final days of prominent feminist Noe Ito – beautifully portrayed by Mariko Okada – and her lover, the firebrand anarchist Sakae Osugu, leading up to their brutal assassination in 1923 by the military authorities. Yoshida brilliantly interweaves his lush evocation of the doomed revolutionaries' intellectual and amorous adventures – and the intense love triangle that blossomed between Ito, Osugu and a spirited young woman journalist – with a moving portrait of the aimless love of two restless student radicals in 1960s Tokyo. Eros + Massacre's increasingly fluid passage from tragic past to urgent present suggests how political rebellion is pulled by a deeper, almost mythic pattern forged by the imagination and desire shared by two generations of revolutionaries." – Harvard Film Archive
---
Heroic Purgatory
Kiju Yoshida, 1970, 110 min
"Heroic Purgatory is the [director's] world-beater, a more condensed and intense dose of Yoshida-ness, in which a student gaggle of would-be terrorists angst about their communal non-action, a strange runaway teen infiltrates the lives of a middle-class couple, and characters keep taking off wigs, revealing that they're someone else. Every vertiginous shot is an idea, and Yoshida musters the dislocation living in an arthouse science fiction film, when in fact it's just life at the end of the Sixties." – Michael Atkinson
---
Coup d'état
Kiju Yoshida, 1973, 110 min
"The extended engagement with the intellectual and cultural roots of modern Japanese politics explored by Yoshida in Eros + Massacre [culminated in] Coup d'état, his remarkable portrait of Ikki Kita, a controversial militarist who led the notorious February 26, 1836 coup later fetishized by Yukio Mishima. Yoshida's first non-widescreen feature, Coup d'état brilliantly exploits the smaller format with stunning, sharply modernist cinematography and mise-en-scène that favors unusual, off-kilter compositions and works to heighten the claustrophobia of Kia's increasing paranoia and delusion. Coup d'état also features an incredible score by noted avant-garde composer and frequent Yoshida collaborator Ichiyanagi Sei." – Harvard Film Archive
---
8½
Federico Fellini, 1963, 138 min
One of the greatest films about film ever made, Federico Fellini's 8½ marks the moment when the director's always-personal approach to filmmaking fully embraced self-reflexivity, pioneering a stream-of-consciousness style that darts exuberantly among flashbacks, dream sequences, and carnivalesque reality, and turning one man's artistic crisis into a grand epic of the cinema. Marcello Mastroianni plays Guido Anselmi, a director whose new project is collapsing around him, along with his life, as he struggles against creative block and helplessly juggles the women in his life – including Anouk Aimée, Sandra Milo, and Claudia Cardinale. An early working title for 8½ was The Beautiful Confusion, and Fellini's masterpiece is exactly that: a shimmering dream, a circus, and a magic act.
---
Stolen Kisses
François Truffaut, 1968, 91 min
Jean-Pierre Léaud returns in the delightful Stolen Kisses, the third instalment in the Antoine Doinel series. It is now 1968, and the mischievous and perpetually love-struck Doinel has been dishonourably discharged from the army and released onto the streets of Paris, where he stumbles into the unlikely profession of private detective and embarks on a series of misadventures. Whimsical, nostalgic, and irrepressibly romantic, Stolen Kisses is Truffaut's timeless ode to the passion and impetuosity of youth.
---
Spring Night, Summer Night
Joseph L. Anderson, 1967, 82 min
UK premiere introduced by Peter Conheim
"J.L. Anderson's haunted Appalachian romance occupies a proud place alongside such similarly hand-crafted, off-the-grid American independent films as Carnival of Souls, The Exiles, Night of the Living Dead, and Wanda. Made in coal-mining country in southeastern Ohio with local amateur actors, the film is carefully observed (Anderson and his producer Franklin Miller spent two years scouting locations becoming familiar with the place and the people) and beautifully and lovingly realized." – Film at Lincoln Center
---
Radio On
Chris Petit, 1979, 100 min
Discontent
Chris Petit, 2024, 10 min (Work-in-progress)
Introduced by Chris Petit
A sui generis deconstruction of the road movie, Christopher Petit's Radio On rates, by any measure, among the coolest films of the late 1970s. Its plot is minimalist: a man (David Beames) drives from London to Bristol upon learning of his brother's suicide, seeking to learn more about the circumstances of his death. But this journey grows increasingly strange as he crosses paths with a succession of eccentric characters (including memorable appearances by Sting and Lisa Kreuzer). Shot by Wim Wenders collaborator Martin Schäfer, Radio On's spare, hypnotic beauty is propelled even further by its incomparably atmospheric soundtrack, featuring Kraftwerk, David Bowie, Devo, Robert Fripp, and others.
---
The Bitter Tears of Petra von Kant
Rainer Werner Fassbinder, 1972, 124 min
In the early 1970s, Rainer Werner Fassbinder discovered the American melodramas of Douglas Sirk and was inspired by them to begin working in a new, more intensely emotional register. One of the first and best-loved films of this period in his career is The Bitter Tears of Petra von Kant, which balances a realistic depiction of tormented romance with staging that remains true to the director's roots in experimental theatre. This unforgettable, unforgiving dissection of the imbalanced relationship between a haughty fashion designer (Margit Carstensen) and a beautiful but icy ingenue (Hanna Schygulla) – based, in a sly gender reversal, on the writer-director's own desperate obsession with a young actor – is a true Fassbinder affair, featuring exquisitely claustrophobic cinematography by Michael Ballhaus and full-throttle performances by an all-female cast.
---
Fear Eats the Soul
Rainer Werner Fassbinder, 1974, 93 min
Fassbinder pays homage to his cinematic hero Douglas Sirk with this update of that filmmaker's 1955 All That Heaven Allows. A lonely widow (Brigitte Mira) meets a much younger Arab worker (El Hedi ben Salem) in a bar during a rainstorm. They fall in love, to their own surprise – and to the outright shock of their families, colleagues, and drinking buddies. In Fear Eats the Soul, Fassbinder expertly wields the emotional power of classic Hollywood melodrama to expose the racial tensions underlying contemporary German culture.
---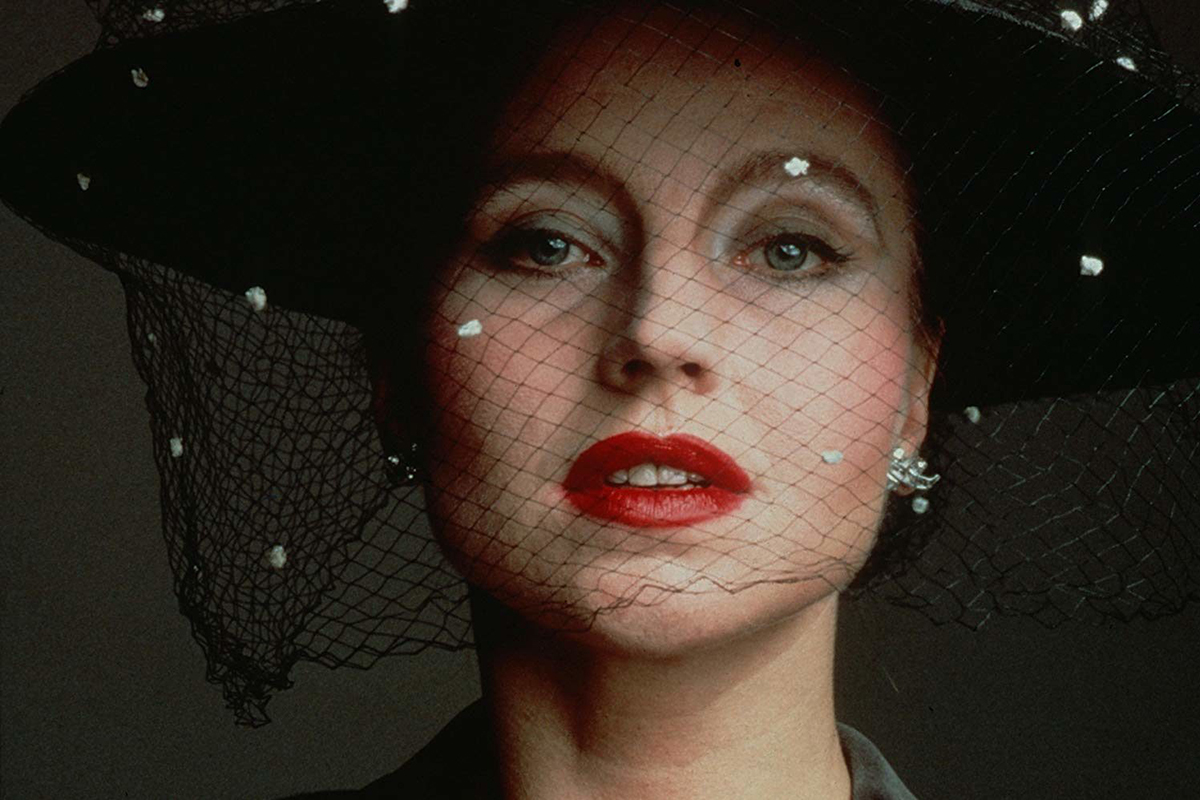 The Marriage of Maria Braun
Rainer Werner Fassbinder, 1978, 120 min
"A parable of post-World War II Germany, Fassbinder's film recounts the transformation of an impoverished war bride into a mercenary business woman. The best known of Fassbinder's trilogy of historical films about the Federal Republic's "economic miracle" of the 1950s and one of the major productions of the New German Cinema, The Marriage of Maria Braun is equally a melodrama of the highest order – Fassbinder's successful realization of his desire to create for Germany the equivalent of a classic Hollywood movie. Maria's failures at fidelity become a metaphor for the false optimism of the society that surrounds her: we hear Adenauer in the background succumb to weakness as his pledge never to rearm the nation falls victim to the irresistible allure of power." – Harvard Film Archive
---