7 January - 20 December 2023: Essential Cinema


Blue Velvet
David Lynch, 1986, 120 min
"After the failure of the epic sci-fi Dune that nearly ended Lynch's career, he resolved to make a personal film, and ultimately settled on what would become his undisputed masterpiece of the 1980s, Blue Velvet. After finding a severed human ear in a field, Jeffrey Beaumont (Kyle MacLachlan) discovers, beneath his idyllic suburban hometown, a sinister underworld inhabited by damaged mystery lady Dorothy Vallens (Isabella Rossellini) and her sadistic captor, Frank Booth (Dennis Hopper). The intense color palette, lush Old Hollywood orchestral score, and anachronistic flourishes inch Blue Velvet just past the realm of realism into a space without signposts that gets more disorienting the longer you stay in it. Upon its release, Blue Velvet became an instant cult film and, as more people saw it, a lightning rod for polarized reactions." – Film Society of Lincoln Centre
---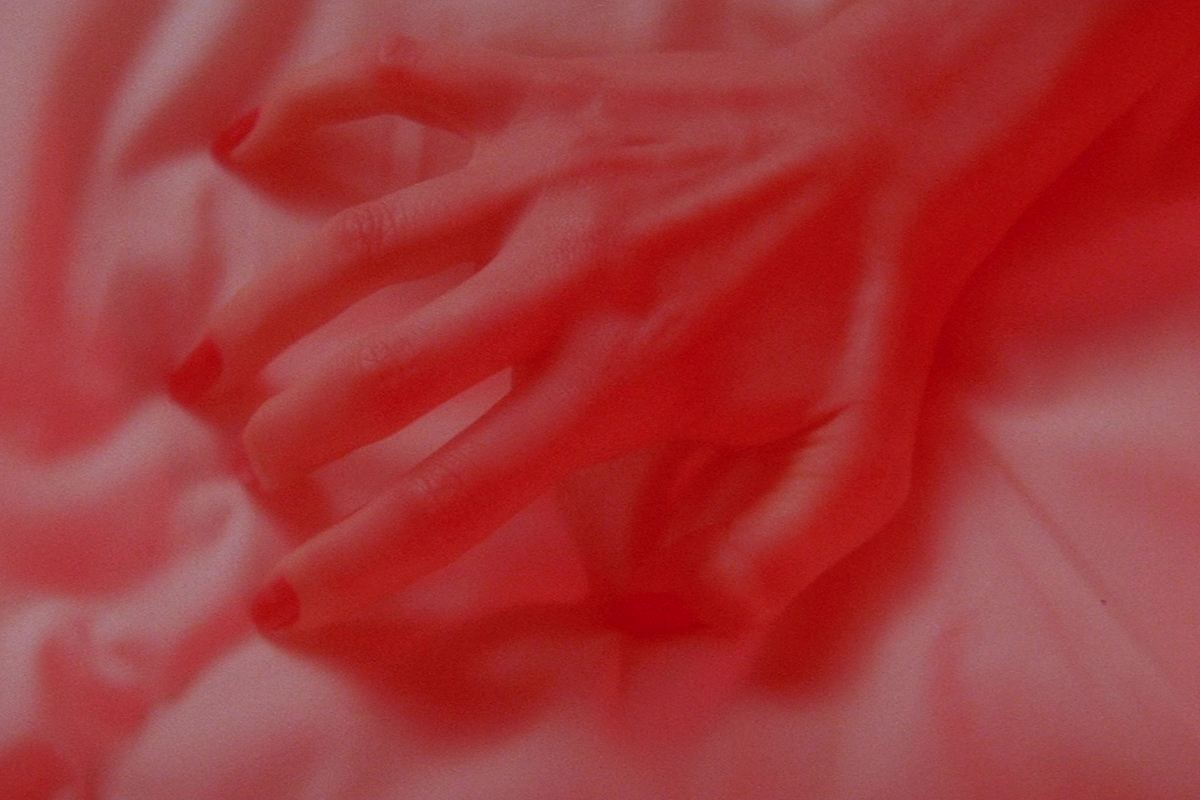 Wild at Heart
David Lynch, 1990, 125 min
"With its good and wicked witches, and references to Toto and the yellow brick road, Wild at Heart (based on Bay Area writer Barry Gifford's homonymous novel) is an overt, elaborate homage to The Wizard of Oz, a "road movie" before the term existed. Lula (Laura Dern) and Sailor (Nicolas Cage) set out from Cape Fear, North Carolina, in a Ford Thunderbird, headed for the obligatory Oz of California but end up detained in the Texas hellhole of Big Tuna. In many ways conceived in direct opposition to Blue Velvet, the film is anxious and scattered where the earlier film was contained and claustrophobic; where sex in Blue Velvet is wrapped up in guilt and terror, this film is as close as Lynch has come to a celebration of libidinal energies. Winner of the Palme d'Or at the 1990 Cannes Film Festival, Wild at Heart is Lynch's first all-out comedy, but despite the prevailing tone of aggressive absurdity, it nonetheless contains some of the filmmaker's most harrowing scenes." – Film Society of Lincoln Centre
---
Mulholland Drive
David Lynch, 2001, 147 min
"Like Billy Wilder's film named after another iconic Hollywood street, Mulholland Drive tells a sordid tale of the industry of illusion and its boulevards of broken dreams – but for Lynch, these dreams fold into dreams within dreams within dreams. Originally intended as a pilot for a television series, Lynch's möbius riddle was rejected by TV executives. In restructuring it for the silver screen, Lynch crafted one of his finest masterworks. When the perky, wholesome Betty Elms lands in Hollywood for what could be her big break, she meets "Rita," an ostensible femme fatale who is rendered identity-less because of amnesia from a car accident. Lynch's (and Hollywood's) dazzling dream factory sets to work with mysterious objects, startling visions, amusing detours and revelatory alterations in acting styles and character identities. The noir cracks open and gives way to a multi-toned, terrifyingly beautiful hallucination that is as much a complex reflection on Hollywood as it is an endlessly transforming psychological puzzle. Cinematic archetypes – including all versions of the female presented or rejected by Hollywood – double, reflect and regenerate into uncanny metaphors in Lynch's subconscious minefield where the fluid layers of identity, nostalgia, desire, deception and projection could be in the minds of the characters, the audience, or a complete fabrication by dark, unknown forces behind the scenes … or well beyond." – Harvard Film Archive
---
Mirror
Andrei Tarkovsky, 1974, 102 min
"For the first time," he resolved, "I would use the means of cinema to talk of all that was most precious to me, and do so directly, without playing any kind of tricks." Tarkovsky needed twenty rough cuts before arriving at the film's intricately interflowing system of flashbacks and archival footage, often interpreted as unfolding in a dying artist's final rays of consciousness. While Mirror, like all Tarkovsky's films, pays homage to painting, music, and poetry, it also makes plain that the Russian director understood Mnemosyne to be the mother of the muses. Being a poet, he sought not only to retrieve the past but to reveal its essence – and in so doing to redeem an inherently flawed present. "The story not of the filmmaker's life," observes Tarkovsky scholar Robert Bird, "but of his visual imagination." – Harvard Film Archive
---
Stalker
Andrei Tarkovsky, 1979, 163 min
"A perverse replay of Solaris's cosmic voyage, a remake of Rublev in a secular world of postapocalyptic misery, a premonition of Chernobyl and Soviet disintegration." – J. Hoberman
"Arguably Tarkovsky's purest articulation of the film as spiritual quest, Stalker develops a radically different attitude to time than the jigsaw of his previous film, Mirror. "I wanted it to be as if the whole film had been made in a single shot," Tarkovsky wrote. In the event, Stalker is comprised of 142 – each chiseled with the greatest precision. The basic outline of the plot derives from Arkady and Boris Strugatsky's novel Roadside Picnic: ascetic Stalker leads Writer and Professor, both figures of intellectual disenchantment, from a barren wasteland into the lush post-industrial environs of The Zone, a mysterious and forbidden territory believed to actualize desires. Tarkovsky identified with each of the characters but was especially drawn to Stalker as "the best part of myself, and also the part that is the least real."" – Harvard Film Archive
---
Solaris
Andrei Tarkovsky, 1972, 165 min
"Mindful that a space odyssey might find better favor with the Soviet film authorities following Andrei Rublev, Tarkovsky reshaped Stanisław Lem's metaphysical science-fiction novel to his own preoccupations with memory and sacrifice. A psychologist travels to a space station orbiting Solaris to explore rumors that the planet's ocean may be a "thinking substance," materializing the astronauts' memories. "I've noticed," Tarkovsky told an interviewer at the time, "[that] if the external, emotional construction of images… are based on the filmmaker's own memory… then the film will have the power to affect those who see it." In this sense, the extraterrestrial ocean can be understood a figure for cinema itself, the means by which one's innermost visions are to be extracted and reengaged. Magnificent set design notwithstanding, Solaris is surely the most intimate of science-fiction epics, a journey into inner-space revolving more around heartsick regret for lost love than blind terror of the unknown." – Harvard Film Archive
---
The Exiles
Kent MacKenzie, 1961, 70 min
The Exiles chronicles one night in the lives of young Native American men and women living in the Bunker Hill district of Los Angeles. Based entirely on interviews with the participants and their friends, the film follows a group of exiles – transplants from Southwest reservations – as they flirt, drink, party, fight and dance. With its vivid, high-contrast black and white photography and creative soundtrack, Kent Mackenzie's gritty depiction of this marginalized Los Angeles community draws comparisons to John Cassavetes, Charles Burnett and Vittorio De Sica.
---
Eros + Massacre
Kiju Yoshida, 1969, 215 min
"One of the great late works of the Japanese New Wave, Yoshida's enduring masterpiece offers an epic and extraordinary vision of unconventional desire as a potent yet ultimately untenable mode of political resistance. Confronting a dark moment in modern Japanese history, Eros + Massacre chronicles the final days of prominent feminist Noe Ito – beautifully portrayed by Mariko Okada – and her lover, the firebrand anarchist Sakae Osugu, leading up to their brutal assassination in 1923 by the military authorities. Yoshida brilliantly interweaves his lush evocation of the doomed revolutionaries' intellectual and amorous adventures – and the intense love triangle that blossomed between Ito, Osugu and a spirited young woman journalist – with a moving portrait of the aimless love of two restless student radicals in 1960s Tokyo. Eros + Massacre's increasingly fluid passage from tragic past to urgent present suggests how political rebellion is pulled by a deeper, almost mythic pattern forged by the imagination and desire shared by two generations of revolutionaries." – Harvard Film Archive
---
Heroic Purgatory
Kiju Yoshida, 1970, 110 min
"Heroic Purgatory is the [director's] world-beater, a more condensed and intense dose of Yoshida-ness, in which a student gaggle of would-be terrorists angst about their communal non-action, a strange runaway teen infiltrates the lives of a middle-class couple, and characters keep taking off wigs, revealing that they're someone else. Every vertiginous shot is an idea, and Yoshida musters the dislocation living in an arthouse science fiction film, when in fact it's just life at the end of the Sixties." – Michael Atkinson
---
Coup d'état
Kiju Yoshida, 1973, 110 min
"The extended engagement with the intellectual and cultural roots of modern Japanese politics explored by Yoshida in Eros + Massacre [culminated in] Coup d'état, his remarkable portrait of Ikki Kita, a controversial militarist who led the notorious February 26, 1836 coup later fetishized by Yukio Mishima. Yoshida's first non-widescreen feature, Coup d'état brilliantly exploits the smaller format with stunning, sharply modernist cinematography and mise-en-scène that favors unusual, off-kilter compositions and works to heighten the claustrophobia of Kia's increasing paranoia and delusion. Coup d'état also features an incredible score by noted avant-garde composer and frequent Yoshida collaborator Ichiyanagi Sei." – Harvard Film Archive
---
8½
Federico Fellini, 1963, 138 min
One of the greatest films about film ever made, Federico Fellini's 8½ marks the moment when the director's always-personal approach to filmmaking fully embraced self-reflexivity, pioneering a stream-of-consciousness style that darts exuberantly among flashbacks, dream sequences, and carnivalesque reality, and turning one man's artistic crisis into a grand epic of the cinema. Marcello Mastroianni plays Guido Anselmi, a director whose new project is collapsing around him, along with his life, as he struggles against creative block and helplessly juggles the women in his life – including Anouk Aimée, Sandra Milo, and Claudia Cardinale. An early working title for 8½ was The Beautiful Confusion, and Fellini's masterpiece is exactly that: a shimmering dream, a circus, and a magic act.
---
Stolen Kisses
François Truffaut, 1968, 91 min
Jean-Pierre Léaud returns in the delightful Stolen Kisses, the third instalment in the Antoine Doinel series. It is now 1968, and the mischievous and perpetually love-struck Doinel has been dishonourably discharged from the army and released onto the streets of Paris, where he stumbles into the unlikely profession of private detective and embarks on a series of misadventures. Whimsical, nostalgic, and irrepressibly romantic, Stolen Kisses is Truffaut's timeless ode to the passion and impetuosity of youth.
---
Spring Night, Summer Night
Joseph L. Anderson, 1967, 82 min
UK premiere introduced by Peter Conheim
"J.L. Anderson's haunted Appalachian romance occupies a proud place alongside such similarly hand-crafted, off-the-grid American independent films as Carnival of Souls, The Exiles, Night of the Living Dead, and Wanda. Made in coal-mining country in southeastern Ohio with local amateur actors, the film is carefully observed (Anderson and his producer Franklin Miller spent two years scouting locations becoming familiar with the place and the people) and beautifully and lovingly realized." – Film at Lincoln Center
---
Radio On
Chris Petit, 1979, 100 min
Discontent
Chris Petit, 2024, 10 min (Work-in-progress)
Introduced by Chris Petit
A sui generis deconstruction of the road movie, Christopher Petit's Radio On rates, by any measure, among the coolest films of the late 1970s. Its plot is minimalist: a man (David Beames) drives from London to Bristol upon learning of his brother's suicide, seeking to learn more about the circumstances of his death. But this journey grows increasingly strange as he crosses paths with a succession of eccentric characters (including memorable appearances by Sting and Lisa Kreuzer). Shot by Wim Wenders collaborator Martin Schäfer, Radio On's spare, hypnotic beauty is propelled even further by its incomparably atmospheric soundtrack, featuring Kraftwerk, David Bowie, Devo, Robert Fripp, and others.
---
The Bitter Tears of Petra von Kant
Rainer Werner Fassbinder, 1972, 124 min
In the early 1970s, Rainer Werner Fassbinder discovered the American melodramas of Douglas Sirk and was inspired by them to begin working in a new, more intensely emotional register. One of the first and best-loved films of this period in his career is The Bitter Tears of Petra von Kant, which balances a realistic depiction of tormented romance with staging that remains true to the director's roots in experimental theatre. This unforgettable, unforgiving dissection of the imbalanced relationship between a haughty fashion designer (Margit Carstensen) and a beautiful but icy ingenue (Hanna Schygulla) – based, in a sly gender reversal, on the writer-director's own desperate obsession with a young actor – is a true Fassbinder affair, featuring exquisitely claustrophobic cinematography by Michael Ballhaus and full-throttle performances by an all-female cast.
---
Fear Eats the Soul
Rainer Werner Fassbinder, 1974, 93 min
Fassbinder pays homage to his cinematic hero Douglas Sirk with this update of that filmmaker's 1955 All That Heaven Allows. A lonely widow (Brigitte Mira) meets a much younger Arab worker (El Hedi ben Salem) in a bar during a rainstorm. They fall in love, to their own surprise – and to the outright shock of their families, colleagues, and drinking buddies. In Fear Eats the Soul, Fassbinder expertly wields the emotional power of classic Hollywood melodrama to expose the racial tensions underlying contemporary German culture.
---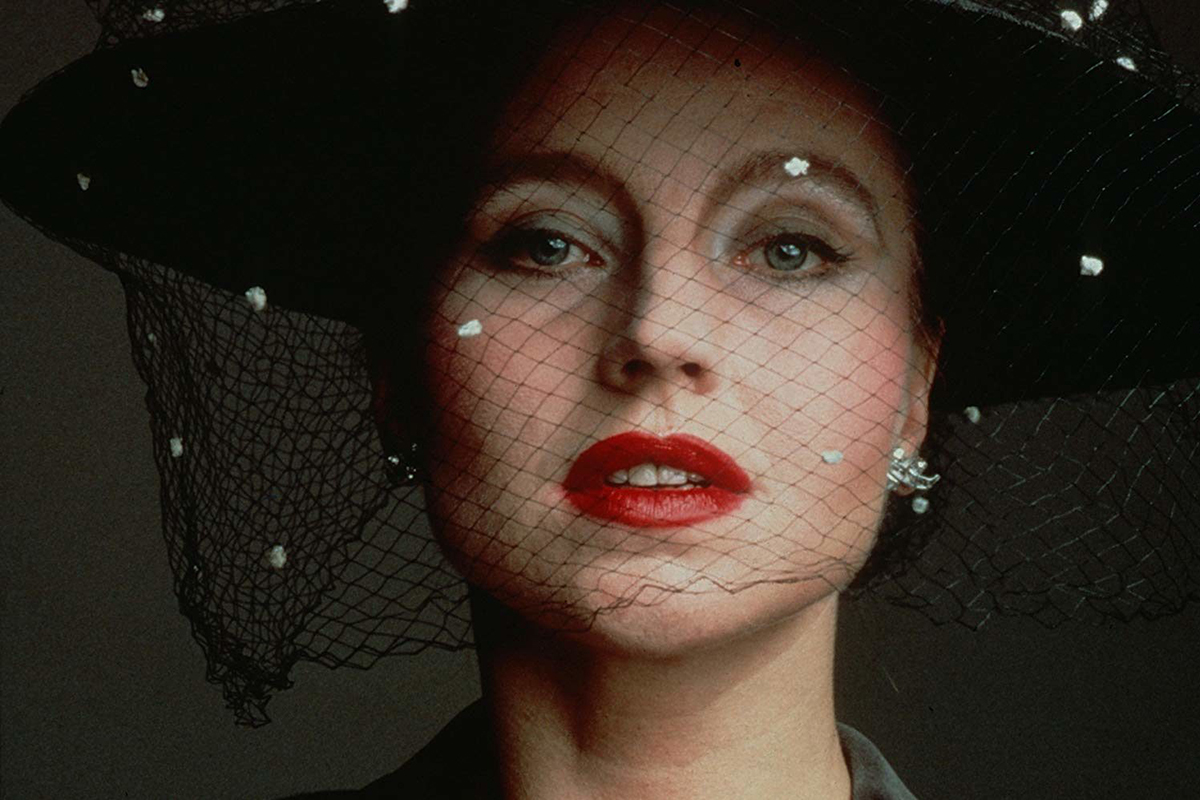 The Marriage of Maria Braun
Rainer Werner Fassbinder, 1978, 120 min
"A parable of post-World War II Germany, Fassbinder's film recounts the transformation of an impoverished war bride into a mercenary business woman. The best known of Fassbinder's trilogy of historical films about the Federal Republic's "economic miracle" of the 1950s and one of the major productions of the New German Cinema, The Marriage of Maria Braun is equally a melodrama of the highest order – Fassbinder's successful realization of his desire to create for Germany the equivalent of a classic Hollywood movie. Maria's failures at fidelity become a metaphor for the false optimism of the society that surrounds her: we hear Adenauer in the background succumb to weakness as his pledge never to rearm the nation falls victim to the irresistible allure of power." – Harvard Film Archive
---
2001: A Space Odyssey
Stanley Kubrick, 1968, 143 min
"Co-written by the director and novelist Arthur C Clarke, the film charts the progress of "civilisation" through the influence of mysterious black monoliths on prehistoric apes developing their skills and, later, on astronauts involved in a secret mission to Jupiter. Characteristic of Kubrick's interest in evolution and artificial intelligence (most notably in the astronauts' battle of wits with troublesome computer HAL 9000), the film also displays his desire for technical perfection: Geoffrey Unsworth's camerawork, Douglas Trumbull's pioneering effects and the production design remain enormously impressive to this day. But what's perhaps most striking is the audacity of the measured, largely dialogue-free storytelling, with Kubrick allowing the judiciously chosen music (Ligeti, Khachaturian, the two Strausses) and the crisp, balletic beauty of the images to work their spell. A cinematic milestone, and a huge influence on the development of the sci-fi genre." – Geoff Andrew
---
Badlands
Terrence Malick, 1973, 90 min
"In this hallmark of 1970s independent cinema – the mythically masterful debut of director Terrence Malick – Martin Sheen and Sissy Spacek play Kit and Holly, young lovers in 1950s South Dakota who go on the run across the American West, committing a string of murders along the way. Oates turns in an unforgettable supporting performance as Holly's father, whose staunch rejection of Kit and Holly's budding romance leads to a chilling act of violence and annihilation that launches the pair on their crime-ridden cross-country spree. Malick's film overflows with lyrical visual motifs that juxtapose gestures of horrendously casual brutality against the expansively beautiful natural landscapes of the titular region. The result is a genuinely singular take on the cinematic tradition of lovers on the run, a hauntingly gorgeous American nightmare whose images and characters have left an indelible trace on the history of American cinema." – Film Society of Lincoln Centre
---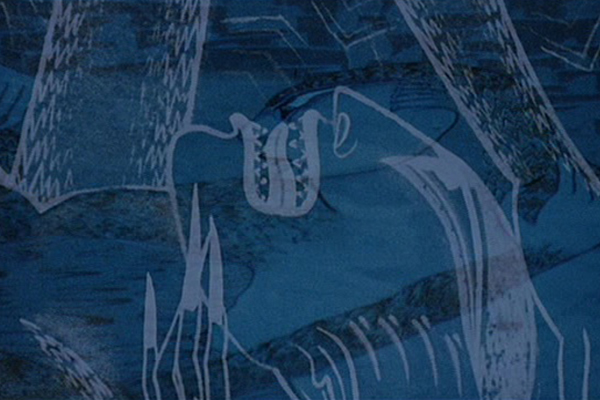 3 Women
Robert Altman, 1977, 116 min
In a dusty, underpopulated California resort town, a naive southern waif, Pinky Rose (Sissy Spacek), idolises and befriends her fellow nurse, the would-be sophisticate and "thoroughly modern" Millie Lammoreaux (Shelley Duvall). When Millie takes Pinky in as her roommate, Pinky's hero worship evolves into something far stranger and more sinister than either could have anticipated. Featuring brilliant performances from Spacek and Duvall, this dreamlike masterpiece from Robert Altman careens from the humorous to the chilling to the surreal, resulting in one of the most unusual and compelling films of the 1970s.
---
Wanda
Barbara Loden, 1970, 103 min
"With her first and only feature film – a hard-luck drama she wrote, directed, and starred in – Barbara Loden turned in a ground-breaking work of American independent cinema, bringing to life a kind of character seldom seen on-screen. Set amid a soot-choked Pennsylvania landscape, and shot in an intensely intimate vérité style, the film takes up with distant and soft-spoken Wanda (Loden), who has left her husband, lost custody of her children, and now finds herself alone, drifting between dingy bars and motels, where she falls prey to a series of callous men – including a bank robber who ropes her into his next criminal scheme. An until now difficult-to-see masterpiece that has nonetheless exerted an outsize influence on generations of artists and filmmakers, Wanda is a compassionate and wrenching portrait of a woman stranded on society's margins." – Janus Films
---
Taste of Cherry
Abbas Kiarostami, 1977, 99 min
"The first Iranian film to win the Palme d'Or, this austere, emotionally complex drama by the great Abbas Kiarostami follows the enigmatic Mr. Badii (Homayoun Ershadi) as he drives around the hilly outskirts of Tehran looking for someone who will agree to bury him after he commits suicide, a taboo under Islam. Extended conversations with three passengers (a soldier, a seminarian, and a taxidermist) elicit different views on mortality and individual choice. Operating at once as a closely observed, realistic story and a fable populated by archetypal figures, Taste of Cherry challenges the viewer to consider what often goes unexamined in everyday life." – Janus Films
---
The Trial
Orson Welles, 1962, 120 min
"Hailed as a masterpiece by European critics but dismissed as a failure by the British and American press, The Trial is arguably Welles's finest film after Citizen Kane (and with Kane, the only other film over which he exercised complete creative control). Welles's rendition of Franz Kafka's nightmarish story of a man arrested for a crime that is never explained to him is entirely faithful to the novel, even with the necessary transpositions made to update the action. Anthony Perkins portrays Josef K., a sensitive, "twitchy" individual pursued by a repressive bureaucracy, obsessed by an undefined guilt, and bewildered by the burden of living. Replete with unforgettably baroque, expressionistic imagery, The Trial evokes a caustic vision of the modern world, where implausible events seem like everyday occurrences. " – Harvard Film Archive
---
Grey Gardens
David Maysles, Albert Maysles, Ellen Hovde and Muffie Meyer, 1976, 94 min
Meet Big and Little Edie Beale: mother and daughter, high-society dropouts, and reclusive cousins of Jackie Onassis. The two manage to thrive together amid the decay and disorder of their East Hampton, New York, mansion, making for an eerily ramshackle echo of the American Camelot. An impossibly intimate portrait, this 1976 documentary by Albert and David Maysles, codirected by Ellen Hovde and Muffie Meyer, quickly became a cult classic and established Little Edie as a fashion icon and philosopher queen.
---
Zabriskie Point
Michelangelo Antonioni, 1970, 110 min
"The opening half-verité footage of a student activist meeting sets the tone and themes of Antonioni's meandering portrait of 60s America, a painterly magazine spread of the anti-establishment that at times alternates between abstract urban montage and humane illustration of iconic Americana. Encased within his glossy, seductive cinematography are abrasive scenes of police brutality, overt racism, oblivious consumerism, capitalistic violence and the ubiquitous drone of the Vietnam death toll. Non-professional leads Mark Frechette and Daria Halprin became involved both on and off screen as respective symbols of Activism and Pacifism, illustrating the persistent tensions within the counter culture's own psyche. A notorious financial disaster for MGM that received brutally negative reviews and momentarily set Antonioni in the FBI's crosshairs, Zabriskie Point – like its uninhibited protagonists – plays with the existential depths despite its reflective surface, its horror and beauty climaxes in the film's stunning psychedelic ending – a cathartic summary of the USA with all of its conveniences and contradictions." – Harvard Film Archive
---
The King of Marvin Gardens
Bob Rafelson, 1972, 103 min
"Director Bob Rafelson and actor Jack Nicholson's follow-up to their Oscar-nominated Five Easy Pieces didn't meet with the same level of critical or commercial success, but 40 years later it endures as an even darker, more bleakly poetic portrait of bottomed-out lives in Vietnam-era America. Set during winter in the run-down resort town of Atlantic City, New Jersey (in the days before legalized gambling), The King of Marvin Gardens stars the electrifying Bruce Dern as a small-time hustler who attempts to lure his estranged brother (Nicholson), an all-night Philadelphia radio DJ, into a sure-fire, get-rich-quick real estate scheme. The result is a real-life Monopoly game in which everyone goes bust and no one gets out of jail free. With ace support from Ellen Burstyn (as one half of the stepmother-stepdaughter act competing for Dern's affections), the crackling dialogue of Rafelson and co-screenwriter Jacob Brackman, and the harshly beautiful cinematography of László Kovács, The King of Marvin Gardens stands as one of the great and largely unheralded American films of the 70s." – Film Society Lincoln Center
---
Identification Marks: None
Jerzy Skolimowski, 1965, 73 min
"Skolimowski's melancholy and visually-striking feature debut follows a day and a half in the life of a restless former ichthyology student faced with the specter of the compulsory military service he has until now assiduously avoided. A twenty-five-year-old Skolimowski wrote the film's partially autobiographical script and cast himself in the role of the restless young man reexamining his aimless life and loves and weighing a momentous decision. Rysopis' instant critical and popular success in Poland and abroad transformed Skolimowski into a spokesman of sorts for the emerging generation of postwar filmmakers and announced his talents as an energetic visual stylist. Made while he was enrolled at Lódz, Skolimowski subverted the school's rigid apprenticeship system by carefully using each of his annual allotments of film stock, strictly designated for assigned projects, to direct Rysopis in four carefully planned segments." – Harvard Film Archives
---
Hands Up!
Jerzy Skolimowski, 1985, 76 min
"Skolimowski returned to Poland to direct and star in the film that would join Walkover and Rysopis to complete and extend his autobiographically refracted portrait of the postwar generation with a radical and sharply political third part. When almost completed Hands Up! encountered serious resistance from the Polish censors who objected to the film's satiric critique of Stalinist tendencies at work in Poland and banned its release when Skolimowski refused to remove the controversially absurdist image a Stalin billboard with double eyes. The banning of Hands Up! led Skolimowski to leave Poland and abandon his place at the forefront of the new cinema. In 1980, Skolimowski seized upon the abrupt relaxation of censorship to direct a fascinating first person prologue, shot in London and Lebanon, that comments upon his career and life outside and after Poland, wondering what would have happened if he had given in and bowed to censorship." – Harvard Film Archive
---
Fat City
John Huston, 1972, 98 min
"Former boxer Leonard Gardner adapted his own extraordinary novel for Two-Lane Blacktop's Monte Hellman. When Hellman had to heartbreakingly decline due to contract conflicts, John Huston returned to the arms of critics and the public with the inconspicuous naturalism of his version of Fat City. Acutely rendered shadows and light describe the dingy edges of desperate lives who accumulate around the gym, the bar, flophouses, onion fields – nonetheless flickering with ideas of something grander. A faded, unglamorous boxing film with no precise rises or falls, Fat City instead observes the repercussions of the perpetual expansion and deflation of egos battered by more than fists. Huston – also a one-time fighter – invisibly directs a cast of unprofessional actors and actual boxers with Stacy Keach's washed up fighter, Jeff Bridges' conflicted neophyte and Susan Tyrell's uncannily channeled alcoholic. Both dignified and defeated, they populate a Stockton, California skid row also on the edge of destruction; the very day after the final shoot, large swathes of the film's locations were razed making way for freeways and redevelopment. Fat City captures moments – both fleeting and eternal – of a particularly American vein of beauty, humor and pain and inscribes them with such unaffected detail the film seems less a projection than an unobstructed view from across the tracks." – Harvard Film Archive
---
Dersu Uzala
Akira Kurosawa, 1975, 141 min
"Based on the autobiographical novel by Vladimir Arsenyev, Dersu Uzala presents the story of a Russian scientist who is sent with a party of soldiers to make a topographical survey of the wilds of Siberia at the turn of the century. He relies greatly on his hunter-guide, Dersu Uzala, whose knowledge of nature saves his life more than once. What emerges is a sincere account of the inseparable friendship between a "civilized" Russian explorer and a "primitive" Siberian trapper. The story is told in flashback after Arsenyev returns to search for Uzala's grave and finds the area lacerated by human progress." – Harvard Film Archive
---
The Music Room
Satyajit Ray, 1958, 100 min
"An interest in the almost gothic character of ancient Indian ways among the aristocracy, and the unreal approach to cultural change (or decline), dominates several of Ray's films. The Music Room has been compared to a work by Chekhov, for it bears within it the same poignant melancholy toward passing tastes and lifestyles, coupled with an almost savage indictment of lofty self–indulgence. The decaying mansions of once–wealthy landowners can be seen all over India, emblems of colonial days, when Maharajahs and British potentates moved in an atmosphere of luxury and cultural isolation. In this film, Ray describes the gradual downfall of a proud, aging man who, to spite the assertive ambitions of a nouveau–riche businessman (and his neighbour), decides to present a lavish musical fete. The music symbolizes all that is deeply eternal in his life, and these sequences, in which classical Indian music is brilliantly performed, are a perfect amalgam of character–drama and social criticism." – Albert Johnson
---
Mamma Roma
Pier Paolo Pasolini, 1962, 110 min
"Pasolini's second film, reminiscent of his Accatone (1961), is a study of the sub-proletariat of Rome. Referencing her roles in the Italian Neorealist classics, Magnani is cast as a woman trying to escape her past as a prostitute as she harbors middle-class ambitions for her teenage son. Her former pimp, however, threatens to reveal to the boy his mother's profession unless she goes back "on the game."" – Harvard Film Archive
---
Harlan County USA
Barbara Kopple, 1976, 103 min
"Barbara Kopple's Academy Award–winning Harlan County USA unflinchingly documents a gruelling coal miners' strike in a small Kentucky town. With unprecedented access, Kopple and her crew captured the miners' sometimes violent struggles with strike-breakers, local police, and company thugs. Featuring a haunting soundtrack – with legendary country and bluegrass artists Hazel Dickens, Merle Travis, Sarah Gunning, and Florence Reece – the film is a heart-breaking record of the thirteen-month struggle between a community fighting to survive and a corporation dedicated to the bottom line." – Janus Films
---
Il Posto
Ermanno Olmi, 1961, 93 min
"When young Domenico (Sandro Panseri) ventures from the small village of Meda to Milan in search of employment, he finds himself on the bottom rung of the bureaucratic ladder in a huge, faceless company. The prospects are daunting, but Domenico finds reason for hope in the fetching Antonietta (Loredana Detto). A tender coming-of-age story and a sharp observation of dehumanizing corporate enterprise, Ermanno Olmi's Il Posto is a touching and hilarious tale of one young man's stumbling entrance into the perils of modern adulthood." – Janus Films
---
Symbiopsychotaxiplasm: Take One
William Greaves, 1968, 75 min
"In his one-of-a-kind fiction/documentary hybrid Symbiopsychotaxiplasm: Take One, the pioneering William Greaves presides over a beleaguered film crew in New York's Central Park, leaving them to try to figure out what kind of movie they're making. A couple enacts a breakup scenario over and over, a documentary crew films a crew filming the crew, locals wander casually into the frame: the project defies easy description. Yet this wildly innovative sixties counterculture landmark remains one of the most tightly focused and insightful movies ever made about making movies." – Janus Films
---
Au hasard Balthazar
Robert Bresson, 1966, 91 min
"The title character of Au hasard Balthazar is perhaps the most perfect example of the Bressonian "model": a donkey. Although clearly not acting, Balthazar becomes a compelling and profoundly moving protagonist. The film opens with a young Balthazar being acquired by a man with a young son and daughter. Over the course of the film, the lives of the donkey and the girl are shown in parallel as each approaches maturity. As the film follows Balthazar from owner to owner, these figures present a panorama of human vices and virtues, and the narrative proceeds with the simplicity of a parable: the virtuous owners treat Balthazar well, and the vicious ones make him suffer." – Harvard Film Archive
---
Beau travail
Claire Denis, 1999, 90 min
"Denis and her near-constant collaborator, screenwriter Jean-Pol Fargeau, reimagine Melville's Billy Budd as a tale of jealousy and homoerotic desire amongst a company of French Legionnaires in remote Djibouti. The beautiful sparseness and enigmatic quality of Beau travail is informed by Denis' interest in contemporary choreography and her careful attention to the legionnaires' training and exercise, rituals that suggest both the cohesion of and the unspoken tensions within the unit. In a film of few words the soldiers' sculptural bodies become expressive markers of the ways in which belonging, tenderness and violence trouble contemporary masculinity." – Harvard Film Archive
---
Through the Olive Trees
Abbas Kiarostami, 1994, 103 min
Abbas Kiarostami takes meta­narrative gamesmanship to masterful new heights in the final instalment of The Koker Trilogy. Unfolding "behind the scenes" of And Life Goes on, this film traces the complications that arise when the romantic misfortune of one of the actors – a young man who pines for the woman cast as his wife, even though, in real life, she will have nothing to do with him – creates turmoil on set and leaves the hapless director caught in the middle. An ineffably lovely, gentle human comedy steeped in the folkways of Iranian village life, Through the Olive Trees peels away layer after layer of artifice as it investigates the elusive, alchemical relationship between cinema and reality.
---
Institute Benjamenta
Stephen & Timothy Quay, 1995, 104 min
Jakob (Mark Rylance) wants to be of service. Admitted to a peculiar school for servants run by domineering Johannes (Gottfried John) and his sorrowful sister Lisa (Alice Krige), Jakob gradually uncovers the mystical Institute's secrets and, by extension, those of life itself. This striking live action feature from the master animators is a beautifully realised anti-fairy tale. The Quay Brothers' visionary style breathes life into every corner of this fragile world, which shimmers with luminous energy and hypnotic beauty.
---
Where Is the Friend's House?
Abbas Kiarostami, 1987, 83 min
The first film in Abbas Kiarostami's sublime, interlacing Koker Trilogy takes a simple premise – a boy searches for the home of his classmate, whose school notebook he has accidentally taken – and transforms it into a miraculous child's-eye adventure of the everyday. As our young hero zigzags determinedly across two towns, aided (and sometimes misdirected) by those he encounters, his quest becomes both a revealing portrait of rural Iranian society in all its richness and complexity and a touching parable about the meaning of personal responsibility. Sensitive and profound, Where Is the Friend's House? is shot through with all the beauty, tension, and wonder a single day can contain.
---
Deep End
Jerzy Skolimowski, 1970, 91 min
"Skolimowski wrote Deep End's sexually charged and fable-like coming-of-age story of a young high school drop-out working in a decrepit London bath house. Expressionistically lurid colours and a celebrated soundtrack of early Cat Stevens and the avant-garde German rock group Can contribute to Deep End's trance like qualities and feverish intensity. The little-known John Moulder-Brown brings a fascinating ambiguity to his portrayal of the naïve young man who becomes the driving force for the film's exploration of sexual perversity and desire. Skolimowski's black humour and oblique mode of socio-cultural critique shapes the film's depiction of the seedy, fetid underbelly of Swinging London and its casting of Fifties bombshell Diana Dors as a nightmare, yet also strangely comic, vision of unfettered lust." – Harvard Film Archives
---
Bicycle Thieves
Vittorio De Sica, 1948, 89 min
"Hailed around the world as one of the greatest movies ever made, the Academy Award–winning Bicycle Thieves, directed by Vittorio De Sica, defined an era in cinema. In poverty-stricken post-war Rome, a man is on his first day of a new job that offers hope of salvation for his desperate family when his bicycle, which he needs for work, is stolen. With his young son in tow, he sets off to track down the thief. Simple in construction and profoundly rich in human insight, Bicycle Thieves embodies the greatest strengths of the Italian neorealist movement: emotional clarity, social rectitude, and brutal honesty." – Janus Films
---
The Silence
Mohsen Makhmalbaf, 1998, 77 min
"Tajikistan provides the setting of Makhmalbaf's lyrical fable about a young blind boy and the acute sense of hearing that both connects him to – and liberates him from – the realities around him. Poised as if floating slightly above the earthbound individuals alongside him, the ethereal Korshid seeks attunement to everyday harmonies, though the discords of unemployment, poverty, and fanaticism remain omnipresent. "I am moving away from a political cinema towards a more poetic cinema," Makhmalbaf declared; Silence finds beauty not in words and discourse, but in sounds, colours, and movement." – Jason Sanders
---
Cléo from 5 to 7
Agnès Varda, 1962, 90 min
"Varda's international breakthrough film, Cléo shows, in real time, an hour and a half in the life of a singer traveling across Paris while waiting for the results of a biopsy. Vain, childish and selfish at the start, Cléo's journey through Paris becomes a journey of self-discovery – she transforms in the course of the film from a passive woman, on whom others project their expectations, into an active participant in her own life. Cléo's movements through the city embody this metamorphosis – while the film's first half is dominated by a shopping excursion through glittering, mirrored surfaces that reflect and refract her, in the second half, Cléo literally sheds her false image in order to actively observe the city, culminating in her spontaneous friendship with a soldier on leave." – Harvard Film Archive
---
Paris, Texas
Wim Wenders, 1984, 147 min
"The wide-open spaces of the American West turn into "a place for demons, a place for heartbreak," in Wenders's magisterial deconstruction of multiple myths: family, masculinity, and even America itself. Written by Sam Shepard, the film follows a Bukowski-like drifter (Harry Dean Stanton) as he staggers under a bright, uncaring Western sky, seemingly looking for another drink, but actually seeking his long-lost young son. Finally reunited, they search for Mom (Nastassja Kinski), and find her in a peep show. A slice of Americana as authentic as any John Ford film, Paris, Texas finds its darkness not in the terrain, but the heart." – Jason Sanders
---
Pickpocket
Robert Bresson, 1959, 73 min
"One of Bresson's most admired works, Pickpocket is a perfect distillation of his mature style. The film straightforwardly chronicles the life of a petty thief, without any attempt to explain why Michel feels compelled to steal. Bresson's ability to fracture space and time and focus attention on the apt fragments in order to delineate a process gets its most explicit demonstration in the montages wherein Michel hones and practices his skill. Perhaps most surprising is the diffuse eroticism – at times reminiscent of Genet – that permeates the film, pointing towards the more overt sensuality of the later Bresson. With its mixture of the criminal and the ineffable, Pickpocket is one of the director's most influential works." – Harvard Film Archive
---
McCabe & Mrs. Miller
Robert Altman, 1971, 121 min
"This unorthodox dream western by Robert Altman may be the most radically beautiful film to come out of the New American Cinema. It stars Warren Beatty and Julie Christie as two newcomers to the raw Pacific Northwest mining town of Presbyterian Church, who join forces to provide the miners with a superior kind of whorehouse experience. The appearance of representatives of a powerful mining company with interests of its own, however, threatens to be the undoing of their plans. With its fascinating flawed characters, evocative cinematography by the great Vilmos Zsigmond, innovative overlapping dialogue, and haunting use of Leonard Cohen songs, McCabe & Mrs. Miller brilliantly deglamourized and revitalized the most American of genres." – Janus Films
---
After Life
Hirokazu Kore-eda, 1998, 118 min
"Limbo becomes a place of psychological breakthrough in After Life, the film that introduced Koreeda to art-house audiences worldwide. As people die and journey to this other world, they are stopped at a sort of postmodern rest area, where they are greeted by counselors. The counselors ask the deceased to select one memory from life to take with them to the great beyond. Memories, which range from moments of first love to a trip to Disneyland, are recreated by the counselors and filmed so the departed may have a permanent record of their former lives. Despite his focus on the supernatural, Koreeda reveals a humanist sentiment on par with his fellow countryman, Yasujiro Ozu." – Harvard Film Archive
---
L'eclisse
Michelangelo Antonioni, 1962, 126 min
"Literally arranging art objects in a frame as the film opens, Monica Vitti tacitly calls attention to the ever-shifting frames of meaning within Antonioni's entire, expansive cinematic space, reminding us of the inextricability of narrative and character within his cinema. Frequently framed or obstructed by the structures of modern architecture, wandering Vitti and a dashing Alain Delon manage to unite intermittently via a tentative affair. Like the mesmerizing dance of the stock market where he works, Delon's handsome charms are mere distractions from a disturbingly cold opportunism, one of many indirect challenges within Antonioni's formal, yet expressive composition in which the natural and the synthetic, the economic and the emotional attempt – as his film does – to create new, modern shapes which take increasingly abstract configurations. This inversion culminates in a stunning ending which retroactively reframes the entire film, throwing the world on and off screen into sharp, negative relief." – Harvard Film Archive
---
Daughters of the Dust
Julie Dash, 1991, 112 min
"At the dawn of the 20th century, a Gullah Geechee family, descendants of escaped slaves living on an island off the coast of the southern U.S., prepares to move to the mainland and emigrate north. This decision is the occasion for a gathering to mark the end of one era and the beginning of another, with rites meant to bridge the traditions of the past and the coming of the new, as three generations of the family's women confront the strictures placed upon them. Daughters of the Dust earned a place in cinema history as the first feature film by an African American woman, but it is the film's beauty and ambition that are the hallmarks of director Julie Dash's achievement." – Harvard Film Archive
---
The Last Detail
Hal Ashby, 1973, 105 min
"Naval petty officers 'Badass' Buddusky (Jack Nicholson) and 'Mule' Mulhall (Otis Young) are assigned to escort 18-year-old seaman Larry Meadows (Randy Quaid) to a naval prison, where he'll serve eight years for stealing $40 from his Admiral's wife's charity. Taking a shine to the luckless lad, the two career sailors decide to show him a good time in the major cities between Virginia and New Hampshire. Notable for Robert Towne's foul-mouthed screenplay, which held the record for expletives in the callow pre-Tarantino days – Columbia Pictures stalled production for years hoping Towne would clean up the language. Nicholson's zesty performance won Best Actor at Cannes; he, Quaid, and Towne received Oscar nods; and Andrew Sarris praised Hal Ashby's 'sensitive, precise direction.' Look fast for Gilda Radner as a Nichiren Shoshu Buddhist in her movie debut. Echoes of this New Hollywood classic resound throughout Apatow's films." – Film Society Lincoln Center
---