A Luta Continua!
Amores Perros, 2000
Amores Perros at the Havana Film Festival

On the evidence of the Havana Film Festival, December 2000, cinema in Latin America continues to present a wide range of films with a strong sense of social consciousness and historical awareness, although nowadays the militant politics familiar from the militant 60s is somewhat muted. Given the severity of Cuba's economic crisis, it's a small miracle that ICAIC, the Cuban Film Institute, was able to keep the Festival going at all, but the twenty-first edition in December 2000 was as large as ever, with around 1,500 visitors from abroad, including a large contingent from the USA.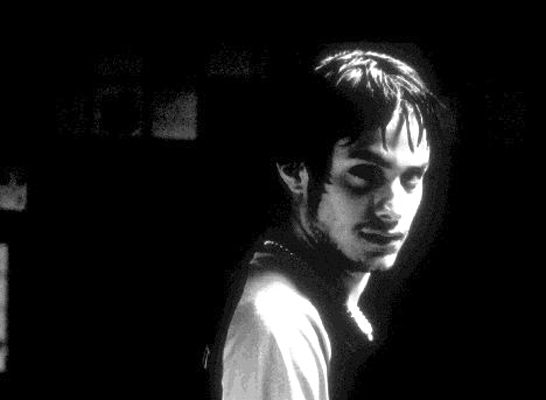 Amores Perros, 2000
The top prize went to a Brazilian film by Andrucha Waddington, Eu, Tu, Eles (Me, You, Them), the gently humorous tale of a woman in a small village in a desolate region of North-East Brazil who takes three husbands, all under the same roof. With beautiful cinematography and wonderful music by Egberto Gismonti, the film has just opened in New York, though whether it will ever reach British cinemas is an open question. The film might suggest that globalisation has done little to alter and much to exacerbate the fundamental effects of underdevelopment, but it also shows that Latin American cinema has not lost its edge. This was equally evident in two new films from Mexico, Luis Estrada's La Ley de Herodes (Herod's Law) and Amores Perros, a remarkable feature debut by Alejandro González Iñárritu.
Amores Perros, 2000
The first of these is a prize-winning political satire, both brutal and extremely funny, which was briefly banned in Mexico for making a full-frontal assault on the then ruling party, the PRI, in the months leading up to the elections which left it defeated for the first time since taking power. The film takes its title from a Mexican saying, "O te chingas, o te jodes" (politely, screw or be screwed), and dissects the corruption of one-party rule when a nonentity is appointed as mayor of a remote town in Central Mexico to replace his predecessor, who has been lynched by the local population for abuse of power.
Amores Perros, 2000
The second film is Amores Perros (English title, Life's a Bitch, although the Spanish simply means Dog Lovers), an explosive film which, after winning the critics' week at Cannes (the first of many international awards) has quickly aroused passions in several countries over its realistic and bloody dog fights. International critics in publications like Variety or the London Guardian have found the narrative structure, cross linking three different stories of urban woe, reminiscent of Tarantino. This combined with Rodrigo Prieto's freewheeling camera, makes it impossible to disagree that Amores Perros has a highly contemporary cinematic feel. However, it should also be said that the episodic form of the narrative has its own models in Latin American cinema. But the comparison fails to bring out both the gritty character of the social realism which González Iñárritu brings to his portrayal of the interstices of urban life in Mexico City, and the film's subtext of political commentary. The first of its stories takes us into the demi-monde of illegal dog-fighting, when a teenager from the slums in love with his hoodlum brother's wife discovers that his precious animal is a ferocious fighter. The second moves to a modern high-rise where a model moves into a luxury apartment with her middle-aged married lover, where her pampered poodle disappears under the floorboards. Here the film switches mode from frenetic and hard-edged neo-realism to a Buñuelesque world of deceptive surfaces. The third story, pitched as a psychological thriller, focuses on an ex-communist guerrilla turned hired killer, who takes care of hurt or abandoned dogs, one of whom is the wounded beast from the first story, which he rescues from the car crash which opens the film and provides the link between the three story-lines. These three tales loop backwards and forwards in time to form a complex social portrayal that is much more than a facile dog-eat-dog parable, but a bitter commentary on marginalisation, social alienation, moral inanity and political loss, in short, a deformed society in which the dog becomes victim and antihero.
While the film was snapped up for distribution in both the United States and Europe, in Britain it looked as if it would fall foul of censorship laws dating back to 1937. Fortunately, good sense has prevailed at the British Board of Film Censors, and Amores Perros, at least, is now showing here in Britain.
---
Michael Chanan is a filmmaker and writer, teaching at the University of the West of England