Internal Cinema (Cinema of the Mind): a Project for Prisoners
Collaborative agency Artlab reveals ambitious plans to make films with death row inmates in the US

We are proposing to make four short films in collaboration with four death row prisoners, two in Louisiana (Angola) and two in Mississippi (Parchmann).
The project was initiated through English death row defence lawyers Shauneen Lambe and Clive Stafford Smith (the prisoners' lawyers will be involved throughout, ensuring that the films will not be detrimental to their cases).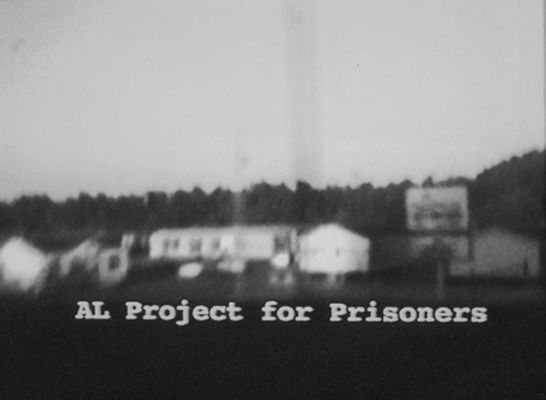 Preliminary communication with the prisoners took more than three months – it must have been shocking for them to receive a sudden invitation to explore such a personal arena – but we soon established a relationship based on mutual knowledge and trust. To our delight the invitation to work with them was quickly understood, at least in part. The language they use is a far cry from the small art world we know. To them, 'projects' are the inner city housing estates they grew up on. However, we realised early on that film is a universal language and that anyone can interpret or compose/ imagine a brief scenario.
Then there was the interminable procedure of getting international clearance from Interpol, and to meet. The prisoners needed to get our names onto their visiting list. No problem for Willie and Howard at Parchmann as their lists were empty (no family, no friends). It was different for James and Henri at Angola. Ten days after 9/11, uncertain whether the prisons had vetted us or not, we set off for New Orleans. We immersed ourselves in Shauneen Lambe's routine – joining her at a client's trial, picking up his relatives and girlfriend in our hired car so that they might attend, and taking photographs at Granny's birthday party in the parish hall. The result, after a day's hearing on three counts: one count guilty – 99 years.
We reached Parchmann after long hours on the road through endless cotton fields; overnight it was the Days Inn, Indianola, "a nice place for nice people." At the prison, Willie, just out of the isolation unit and pretty disoriented, was over the moon that we had come. Howard had to be coaxed out, but was all ready to give us his thoughts.
Next stop Angola. Henri hadn't managed to get us on his list, and James had only put one name down, but they were waiting for us, albeit for several months. One of the lawyers had to call Henri, and then we swapped places to talk to James when the guards weren't looking.
Things are ready to go as soon as we find funding. We have remarkable personal directives for the films, and we have our own 'road movie', journeying towards their lives. We hope that this project will lend support to the campaign for the abolition of the death penalty.
---
Charlotte Cullinan and Jeanine Richards run Artlab. FFI: jc@artlab.fsnet.co.uk