Recommendations from the Development Committee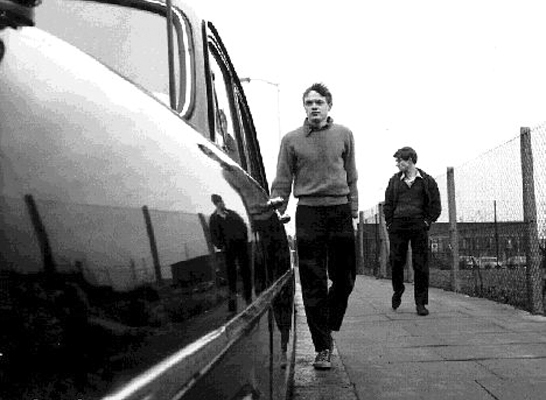 Loneliness of the Long Distance Runner, 1962
The UK Film Council's Development Fund declares its aims as designed to broaden the quality, range and ambition of British film projects and the talent being developed. More specifically, the aim of the £5m fund is to raise the quality of screenplays produced in or from the UK through targeted development initiatives.
Over time, the fund's aim is to build creatively-focused relationships, with a breadth of talent, from first-timers to experienced practitioners. The fund also seeks to help British film companies to grow sustainable businesses.
The Development Fund deals with producers working on single projects as well as supporting some individual writers or writer/director teams without a producer. It also maintains a number of slate-funding deals with companies who have successfully responded to open tenders for business. These companies are encouraged to sustain themselves through "a raft of projects" at various stage of development between research and production. The money allows time to research new projects, fund a development executive, skill up existing executives, obtain rights to plays and books and acquire new talent, as well as helping out with overheads.
Saturday Night and Sunday Morning, 1960
The Development Committee welcomed the Film Council's positive aims and discussed some of the problems which still need to be resolved. The following are constructive recommendations which the committee wishes to feed back into the Film Council's own processes of review.
In general, the committee believed that:
• in line with the Film Council's commitment to cultural diversity, training and development funding has to be directed at a variety of kinds of projects, range of talents and stages of development of projects from across all parts of the UK.
• it is not possible to take risk out of the development process or prejudge box office winners.
Butterfly Kiss, 1995
• all those involved in film development, including those within the UK Film Council, should be experienced professionals with proven and appropriate track records and industry credits.
• developing fewer and more adventurous scripts (avoiding those led by American influenced commercial formulaic imperatives to meet the expectations of American owned cinemas) requires a creatively democratic and adventurous development process, led by courageous development executives with considerable trust in the talents of their writers, directors, actors and producers, all the way through from script to screen.
• the UK Film Council's current plans for funding the future in training and development could lead to much-needed support for fewer, more imaginative, risk taking and professionally rigorous training and development agencies.
Comrades, 1986
The Development Committee calls on the DCMS, the Film Council, and Skillset to consider the following recommendations:
1. that the UK Film Council encourages a script-to-screen perspective for film training and development, designed to respect and support the ongoing creative and collaborative process between talented writers, directors, actors and producers.
2. that the UK Film Council and Skillset support agencies who are able to offer proven, educational models offering exemplary, professional practice for the audio-visual industry, in bringing together established film, radio and television drama professionals as experienced mentors, with newcomers and experienced practitioners.
3. that the UK Film Council seeks to extend slate funding to companies based in the regions.
4. that the UK Film Council supports a system where all writers seeking development be considered equally on merit, instead of a system which aims to "fast-track writers with the ambition to write high concept screenplays aimed at the international market". Projects could then be targeted for different markets, both national and international, as part of the development process.
Drowning by Numbers, 1988
5. that the development of writers should not be prescribed according to a step process (write, outline, treatment, rewrite, polish, rinse, next treatment etc.) but should rather allow for an open-ended exploratory process designed to draw on the imagination and craft of all parties concerned.
6. that there should be funding to develop new and imaginative training schemes for script editors and script readers. At present, script readers are often under-qualified and underpaid, usually anonymous, and cannot be expected to safeguard the work and integrity either of novice or established writers.
7. that the Film Council and Skillset should be offering more bursary support for innovative, international CPD (continuous professional development) programmes in development, script writing, script reading, direction and filmmaking (genre specific in some cases), attracting highly-qualified industry professionals as mentors, from around the world.
8. that the Film Council devise an appropriate method of analysis to review the success and failure of their policies in the development area, and that the results should be made public.
The above recommendations apply to development initiatives aimed at the industry rather than at film schools or institutions of media education.
---
Susan Benn is Director of Performing Arts Labs (PAL)