Street Posters from the Paris Rebellion
The posters of the Paris uprising of May 1968 comprise some of the most brilliant graphic works ever to have been associated with a movement for social and political change. Produced anonymously by art students and striking workers, the posters were distributed for free, their bold graphic messages appearing on barricades, in demonstrations and on walls across France. This selection of dozens of original posters – from which these are taken – is on display in London's Hayward Project Space from 1st May to 1st June (free; daily, 10am to 6pm, Fri to 10pm; www.southbankcentre.co.uk). It coincides with The Hayward Gallery's own 40th birthday. In addition, Magnum Photos will present a projection of photographs by Bruno Barbey, whose record of the Paris uprising produced some of the most iconic images from that year.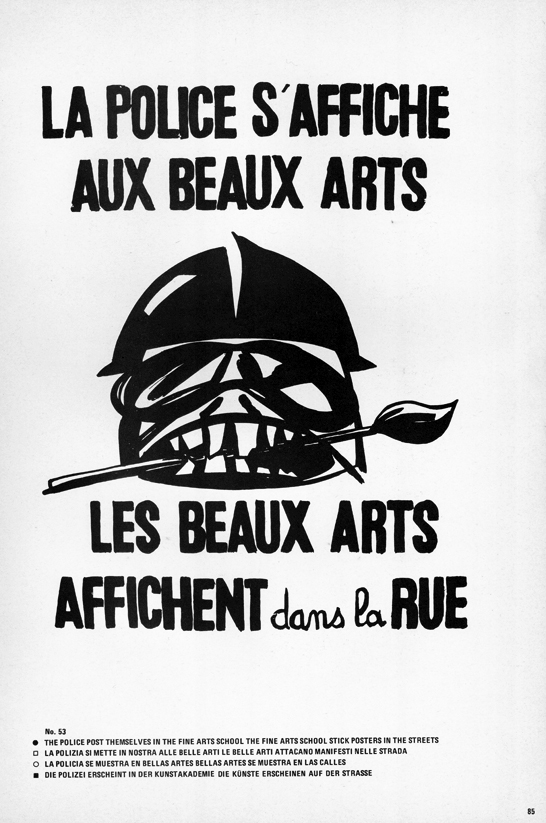 ---
Thanks to Helen Faulkner.