11 December 2015: Suriname, Saarland and Surabaya: 3 Films by Karel Doing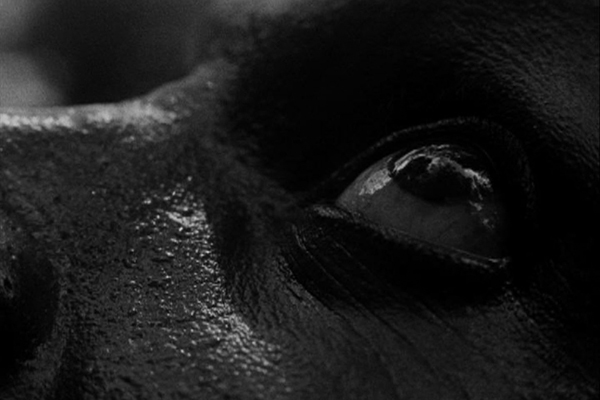 We are delighted to present three films by filmmaker Karel Doing. Doing makes expanded cinema, multi-screen, performative, cross-media and participatory works. His single screen works and installations are often the result of these processes and collaborations. He has worked together with individuals, groups and organisations in many European countries and in Indonesia, Suriname and the USA. His main interest is to reconnect seemingly implausible links: urban/nature, music/maths, passion/ratio, analogue/digital. The films presented in this programme combines documentary with experimental techniques.
Karel Doing will participate in a Q&A session after the films.

Looking for Apoekoe
Karel Doing
2010 | 13 min | Colour & B/W | 16mm
A work made together with a group of artists based in Pikinslee, a village on the Upper Suriname River (South America). This community was established by Africans that escaped from brutal enslavement by Dutch colonialists and subsequently kept all missionaries out. They still practice Winti, a religion that has many similarities with voodoo. The premise of the film was to try and understand as much as possible about the Winti spirit Apoekoe who can make you loose your way in the jungle, or take possession of your partner. On the positive side, he can also help you hunting, and make you invisible to your enemies. He resembles the mythological figure Pan in resourcefulness and deceit.
Dark Matter
Karel Doing
2014 | 20 min | Colour & B/W | Digital
A personal archive of family portraits and landscape photographs is used together with material experiments on film emulsion. With the second world war as a backdrop the film follows the trail of the filmmaker's father through industrial structures, moody forests, and surreal half desert, alongside abstract, highly detailed, and fast moving images. The film material itself tells a compelling story in form, colour and rhythm. A variety of chemical, bio-chemical and mechanical techniques were used for the creation of these animated "direct" images.
A Journey to Tarakan
Karel Doing
2002 | 47 min | Colour & B/W | 35mm
The filmmaker follows the steps of his uncle Ed Huis in't Veld, combining archival research with diary filmmaking. In 1942 a young Dutchman was among 219 soldiers executed by the Japanese occupation army during one of the first battles in the former Dutch-Indies. Sixty-three years later his nephew searches for remains, keeping a diary in spoken word, sound and Super8 images. He visits the harbours were the mail-ships stopped on their way to the Dutch-Indies (Amsterdam, Geneva, Port-Said, Colombo). He films in Jakarta, Surabaya, on Borneo (the jungle road between Samarinda and Berau) and on Tarakan, a small island with rich oil wells. Fragments from his uncles' letters, archive footage from the extensive Dutch filmmuseum's collection regarding their ex-colony, and the director's diary are combined in this fascinating film.