15 - 30 April 2016: Close-Up on Masters of Polish Cinema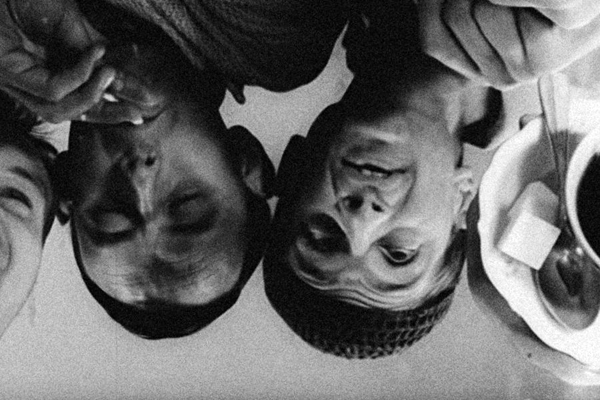 As part of the Kinoteka Polish Film Festival, Close-Up will host a series of programmes focusing on the great Polish directors that have defined Polish cinema. The series will start with three early films by Roman Polanski and Jerzy Skolimowski, and move on to explore the work and influences of other Polish directors such as Pawel Pawlikowski, Andrzej Wajda, Andrzej Munk, and Krzysztof Kieślowski to name a few.
In celebration of the release of his most recent film 11 Minutes, Close-Up is proud to present four features from the illustrious career of Jerzy Skolimowski – one of Polish cinema's most iconic figures – who has worked in film as a boundary pushing director, writer and actor for over 50 years. Under our Masters of Polish Cinema umbrella we focus on the director's loose trilogy featuring his on-screen alter ego Andrzej Leszczyc: Identification Marks: None, Walkover and Hands Up!. We're also delighted to be screening the darkly comical, coming of age drama Deep End, which unravels to reveal a disturbing tale of sexual repression, gloriously sound-tracked by early Cat Stevens and Krautrock pioneers Can.
Alongside this collaboration with Kinoteka, we're pleased to present three early psychological thrillers by Roman Polanski, including his brilliant, Skolimowski scripted debut feature, Knife in the Water; controversial, mind-bending exploration of psychosis, Repulsion; and the absurd, paranoiac ménage-à-trois Cul-de-sac. Finally, we finish the month with Pawel Pawlikowski's Bressonian first feature, Ida, which delves through 20th Century Polish history to explore the anti-Semitism within Polish culture during WWII and the Stalinist peak in the 50s.
Knife in the Water
Roman Polanski
1962 | 94 min | B/W | 35mm
Roman Polanski's first feature is a brilliant psychological thriller that many critics still consider among his greatest work. The story is simple, yet the implications of its characters' emotions and actions are profound. When a young hitchhiker joins a couple on a weekend yacht trip, psychological warfare breaks out as the two men compete for the woman's attention. A storm forces the small crew below deck, and tension builds to a violent climax. With stinging dialogue and a mercilessly probing camera, Polanski creates a disturbing study of fear, humiliation, sexuality, and aggression. This remarkable directorial debut won Polanski worldwide acclaim, a place on the cover of Time, and his first Oscar nomination. read more
Repulsion
Roman Polanski
1965 | 105 min | B/W | 35mm
Roman Polanski followed up his international breakthrough Knife in the Water with this controversial, chilling tale of psychosis. Catherine Deneuve is Carol, a fragile, frigid young beauty cracking up in her London flat when left alone by her vacationing sister. She is soon haunted by spectres real and imagined, and her insanity grows to a violent, hysterical pitch. Thanks to its disturbing detail and Polanski's adeptness at turning claustrophobic space into an emotional minefield, Repulsion is a surreal, mind-bending odyssey into personal horror, and it remains one of cinema's most shocking psychological thrillers. read more
Cul-de-sac
Roman Polanski
1966 | 112 min | B/W | DCP
Roman Polanski orchestrates a mental ménage-à-trois in this slyly absurd tale of paranoia from the director's golden 1960s period. Donald Pleasence and Françoise Dorléac star as a withdrawn couple whose isolated house is invaded by a rude, burly American gangster on the run, played by Lionel Stander. The three engage in role-playing games of sexual and emotional humiliation. Cul-de-sac is an evocative, claustrophobic, and morbidly funny tale of the modern world in chaos. read more
Identification Marks: None
Jerzy Skolimowski
1965 | 73 min | B/W | DCP
Jerzy Skololimowski's bracingly inventive debut feature, elegantly plays out through a series of long takes – shot over a large period of time due to miniscule means – and composed in episodic tableaux to create an epic meditation on aimlessness. The story, which spurred on two sequels, follows the life of a Polish student who has been drafted into the army. He spends his remaining days re-connecting with people from his past and appreciating what freedom he does have. Skolimowski plays the lead character, Andrzej, and was the only one who would have agreed to take the job. read more
Walkover
Jerzy Skolimowski
1965 | 77 min | B/W | DCP
Following from Identification Marks: None, Walkover develops the earlier film's stylistic qualities of long takes and social realism, with an added dose of comedic surrealism. Beautifully photographed in crisp black & white and created in rhythmic and improvisational manner, Skolimoski continues the story of his alter-ego Andrzej who has left the army and begun boxing and drifting around Poland. Ending up in an industrial town where he finds Teresa, a government engineer, who steals his heart – together they try to leave town before Andrzej's next fight, but his opponent won't let that happen so easily. read more
Hands Up!
Jerzy Skolimowski
1981 | 76 min | B/W | DCP
The third instalment in Skolimowski's loose trilogy of autobiographically refracted portraits of the post-war generation is also the most innovative and sharply political; following the director's alter ego, Andrzej as he goes over the life he has lead and the choices he's made. The film was infamously taken out of the Venice Film Festival in 1967 and banned on release during the communist regime, due in part to its absurdist portrayal of Stalin. Fourteen years later, Skolimowski was finally able to re-release the film, and took the opportunity to reedit it, shooting an entirely new first act. read more
Deep End
Jerzy Skolimowski
1970 | 91 min | Colour | DCP
Critically acclaimed and compared to the work of Godard and Truffaut, this comedy-drama tells the story of 15-year-old Mike who takes a job at the local swimming pool, where he becomes obsessed with Susan, an attractive young attendant. Although Susan has a fiancé, Mike does his best to sabotage the relationship, even madly following the couple around. Being constantly played and provoked by his object of desire, Mike becomes increasingly desperate to have Susan for himself, with tragic results. read more
Ida
Pawel Pawlikowski
2013 | 80 min | B/W | DCP
"Orphaned during WWII, Anna (Agata Trzebuchowska) was brought up in a rural convent and in early 60s Poland is a young novice preparing to take her vows. When the Mother Superior insists she make contact with her last remaining relative, she meets her aunt Wanda (Agata Kulesza), a free-living intellectual working as a judge and secretly annihilating painful memories with a heady mix of sex and booze. Their encounter lifts the shroud off the dark secret of their family's past and both women must confront the devastating truth. Pawlikowski's cinematic style here recalls the great Robert Bresson who wrote of actors: 'the thing that matters is not what they show me but what they hide from me and, above all, what they do not suspect is in them'". – Clare Stewart read more