8 July 2017: Ritual Cuttings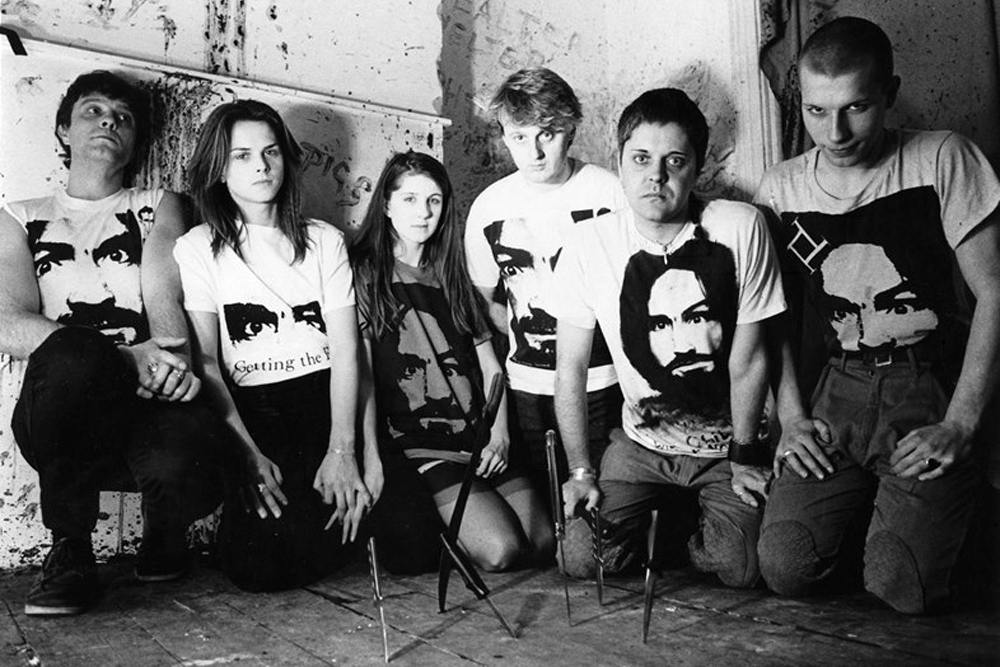 Conceived in the aftermath of the punk and industrial countercultures, Thee Temple ov Psychick Youth (TOPY) was an "anti-cult" that drew on the tenets of provocation, transgression, and the DIY ethos to form an internationally reaching network bound together by an esoteric sensibility. TOPY strove to transcend the normative constructs of culture, sexuality, order, and reason, examine and undermine systems of power, and reach ecstatic states of being. In doing so its members often hurdled past the outer limits of propriety, arousing the moral wrath of "Satanic Panic" era British authorities and causing the subsequent Scotland Yard raids and targeted political exile of its founders.
Ritual Cuttings
Thee Temple ov Psychick Youth
1970-1999 l 60 min | Colour & B/W | Digital
Ritual Cuttings is a one night only event of Psychick Television Transmissions, featuring rare archival films, interviews, music videos, and television programs related to Thee Temple ov Psychick Youth, sourced by the documentary filmmaking team of A Message From The Temple. The evening will conclude with a discussion with TOPY members, moderated by filmmakers Jacqueline Castel, Mark Pilkington, and Aldona Watts with a reception to follow.
A Message From The Temple
is currently in production as the first documentary about
Thee Temple Ov Psychick Youth
.
---
More info:
www.amessagefromthetemple.com