27 October 2017: Sixpackfilm: A Tribute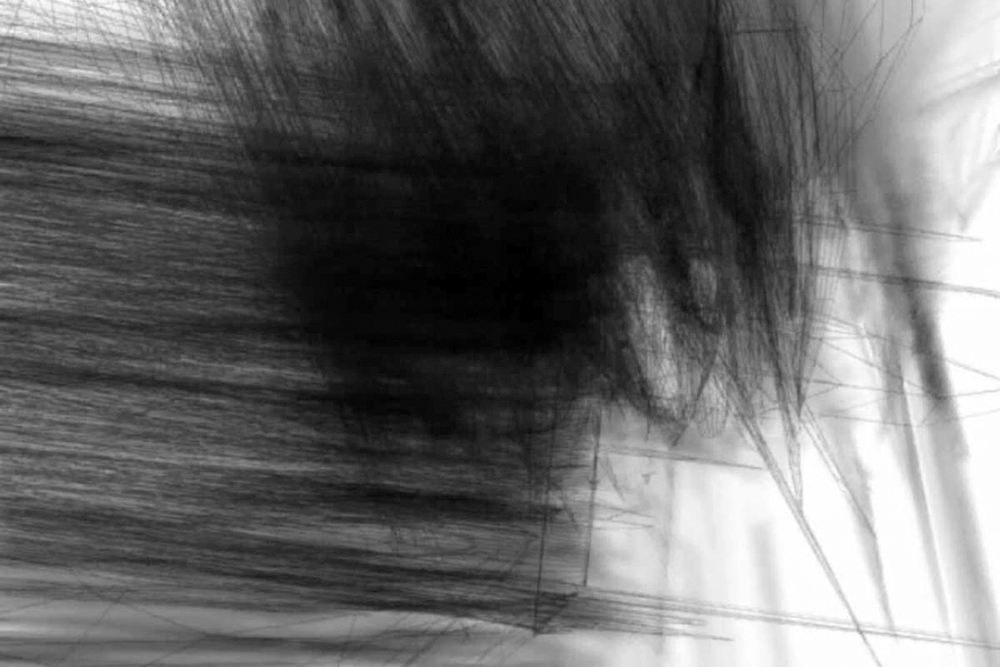 Sixpackfilm's deputy director Gerald Weber presents two programmes celebrating the Vienna based archive's phenomenal collection of Austrian experimental film and video. We're pleased to welcome Weber to introduce and discuss two thematic programmes gleaned from Sixpackfilm's extensive archive. Generously supported by the Austrian Cultural Forum London.
---
Programme 1: Animals
It was the quest for knowledge that prompted Edvard Muybridge's motion studies of animals and humans, and led to the birth of chronophotography as a precursor to cinema. Animals have remained as protagonists throughout the many manifestations of filmmaking: as alien beings, objects of study or simply as a mirror for our own bestiality. This programme presents different encounters with animals throughout Austrian experimental cinema.
Everybody, Michaela Grill, 2017, 1 min, B/W, DCP
Postcards from Somova, Andreas Horvath, 2012, 19 min, Colour, Digital
RaumZeitHund, Nikolaus Eckert, 2010, 6 min, Colour, 35mm
Ground Control, Siegfried Fruhauf, 2008, 2 min, B/W, Digital
KOI, Tina Hochkogler, 2010, 8 min, Colour, Digital
T.R.I.3.O.P.S., Angela Christlieb, 2016, 5 min, Colour, Digital
Last Lost, Eve Heller, 1996, 14 min, B/W, 16mm
Unsere Afrikareise, Peter Kubelka, 1966, 13 min, Colour, 16mm
Empört Euch!, Friedl vom Gröller, 2014, 3 min, B/W, 16mm
---
Programme 2: Noise and Colour
Synaesthetic experience is one of the core concerns of the visual arts, from early avant-garde film to contemporary moving image practices. This programme brings together films and videos, from across the history of Austrian film-art, which experiment with colour and form, noise and silence.
Kingkong, Michael Grill, 2000, 9 min, Colour, Digital
El Ritual de Color, Maria Luz Olivares Capelle, 2015, 3 min, Colour & B/W, DCP
Paris, Billy Roisz, 2017, 5 min, Colour, DCP
Blue Movie II, Marc Adrian, 1969, 12 min, Colour, 16mm
Falcon, Karø Goldt, 2003, 3 min, Colour, Digital
Moon Blink, Rainer Kohlberger, 2016, 10 min, Colour, DCP
Accelerated Lines, Manuel Knapp, 2005, 6 min, B/W, Digital
17/68 Grün/Rot, Kurt Kren, 1968, 2 min, Colour, 16mm
Night Sweat, Siegfried Fruhauf, 2008, 9 min, Colour, 35mm
Kalah, Dorá Maurer, 1980, 10 min, Colour, Digital
O68, lia, 2008, 5 min, Colour, Digital
20160815, Tina Frank, 2016, 3 min, Colour, DCP
---
Founded 1990 as a non-profit-organisation, Sixpackfilm is internationally active in the distribution, sales and rental of all types of Austrian art films and videos (artists' works, documentaries, essays, animations, fiction). Their programme currently includes approximately 1,500 titles, among them many classics of the Austrian avant-garde. Sixpackfilm collaborates with festivals, curators, collections, journalists, TV-stations, academics, students, cinemas, museums and filmmakers worldwide. In 2004 they co-founded the DVD-Label INDEX to release and distribute audiovisual publications relevant to the history of international and Austrian film, video and media art.
More info:
www.acflondon.org
www.sixpackfilm.com