3 June - 29 July 2018: A One and a Two... The Films of Edward Yang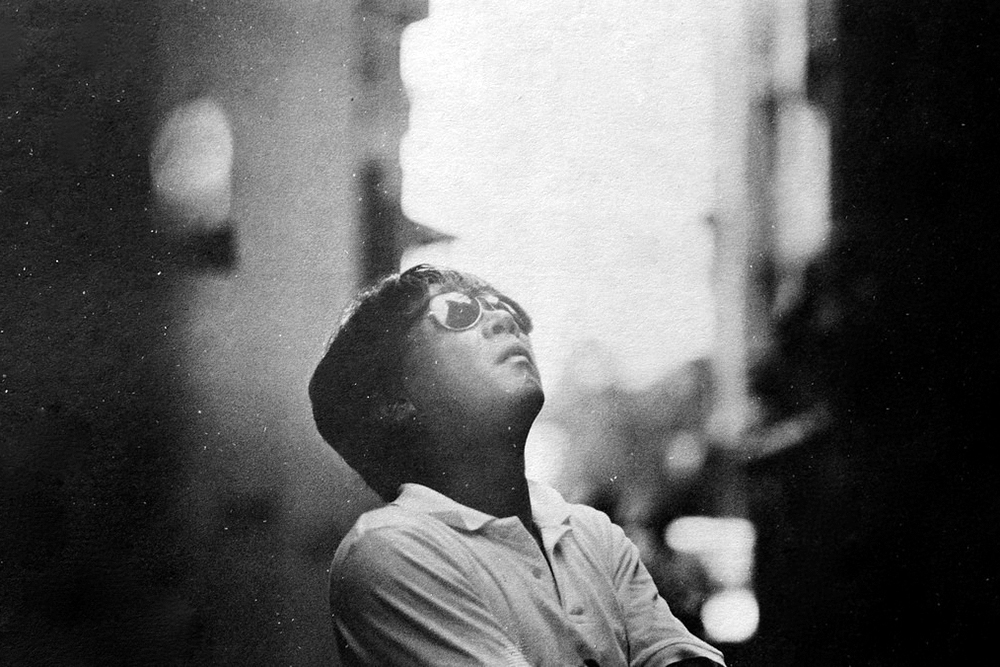 Born in Shanghai in 1947, Edward Yang was one of the leading figures of the New Taiwan Cinema movement at a time when Taiwan was shaking off the legacy of authoritarian rule and strict censorship. This marked the beginning of a new spirit of openness in the arts. Yang's special contribution was his obsessive focus on capturing the feeling of sprawling contemporary city life, primarily in Taipei, where he saw a society shaped by Confucian values rushing at full speed into a hyper-capitalist future. But his piercing vision of urban anomie, drift and desolation also proved to have worldwide resonance. Yang was still a toddler when his family, like some two million other citizens, emigrated from mainland China to Taiwan after the end of the Civil War. One of the richest themes in his films (as in those of his friend and contemporary Hou Hsiao-Hsien) would become the search for identity – personal, cultural, social and political – in the small island nation. But Yang's work was equally concerned with such universal subjects as missed opportunities and the age-old conflicts between parents and children.
This programme presents three films from across Yang's career, including his urgent and enigmatic portrait of the clash of histories, sensibilities and cultures in modern Taiwan, Taipei Story – alongside the sprawling works that are his defining and lasting legacy: Yi Yi and the intimate but monumental A Brighter Summer Day.
Taipei Story
Edward Yang
1985 | 110 min | Colour | Digital
Mandarin & Hokkien with English subtitles
Edward Yang's second feature is a mournful anatomy of a city caught between the past and the present. Made in collaboration with Yang's fellow New Taiwan Cinema master Hou Hsiao-hsien, who co-wrote the screenplay and helped finance the project, Taipei Story chronicles the growing estrangement between a washed-up baseball player (Hou, in a rare on-screen performance) working in his family's textile business and his girlfriend (pop star Tsai Chin), who clings to the upward mobility of her career in property development. As the couple's dreams of marriage and emigration begin to unravel, Yang's gaze illuminates the precariousness of domestic life and the desperation of Taiwan's globalised modernity. read more
A Brighter Summer Day
Edward Yang
1991 | 237 min | Colour | Digital
Mandarin & Taiwanese with English subtitles
Among the most praised and sought-after titles in all contemporary film, A Brighter Summer Day is based on the true story of a crime that rocked Taiwan in the 1960s. A film of both sprawling scope and tender intimacy, this novelistic, patiently observed epic centers on the gradual, inexorable fall of a young teenager (Chen Chang, in his first role) from innocence to juvenile delinquency, and is set against a simmering backdrop of restless youth, rock and roll, and political turmoil. read more
Yi Yi
Edward Yang
2000 | 173 min | Colour | Digital
Mandarin with English subtitles
The extraordinary, internationally embraced Yi Yi (A One and a Two...), follows a middle-class family in Taipei over the course of one year, beginning with a wedding and ending with a funeral. Whether chronicling middle-age father NJ's tentative flirtations with an old flame or precocious young son Yang-Yang's attempts at capturing reality with his beloved camera, the filmmaker deftly imbues every gorgeous frame with a compassionate clarity. Warm, sprawling, and dazzling, this intimate epic is one of the undisputed masterworks of the new century. read more