4 - 28 July 2018: Jacques Rancière: Philosophy and Cinema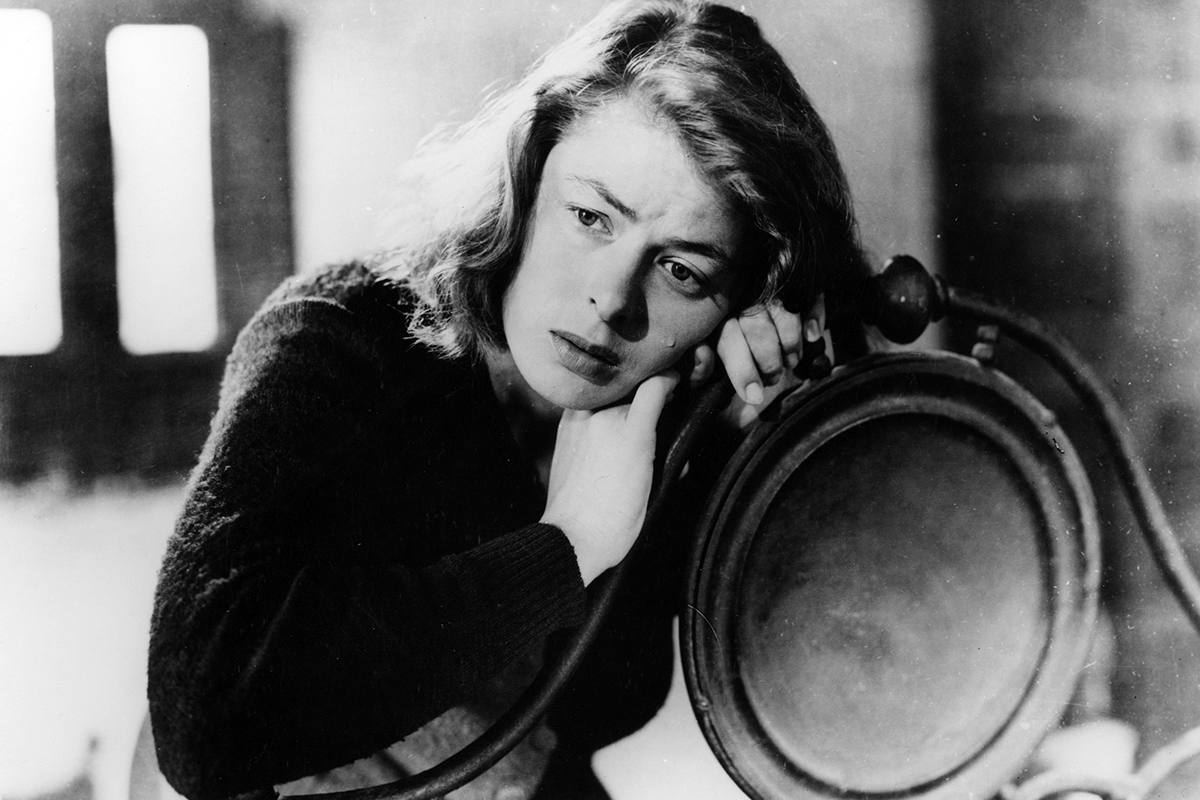 Christopher Kul-Want presents a programme of films inspired by the ideas of the contemporary French philosopher and self-professed cinéphile, Jacques Rancière. In his remarkable books on cinema – Film Fables, The Intervals of Cinema, and Béla Tarr, The Time After – Rancière writes about the work of some of the most significant film makers of the twentieth and twenty-first centuries including Fritz Lang, Roberto Rossellini, Robert Bresson, Pedro Costa and Béla Tarr, all of whom are represented in this programme.
Like many of the major film theorists of the twentieth century, from Jean Epstein to Jean-Luc Godard, Rancière is intensely engaged in his writing with the extraordinary sensate power of cinema's poetics to move, astonish and surprise the audience in ways that sometimes exceed assimilation by our understanding. Rancière's own theory of this affectivity, that differs from many other theorists, is that cinema creates intervals and gaps (écarts) in the films' narrative and diegetic structure through which the potential for an-other reality emerges that is invariably suppressed by the prevailing power structure and consensual social order.
Discussing Rancière's philosophical and political thought with respect to cinema's poetics of reality, Christopher Kul-Want will introduce the films in the programme. Christopher is Course leader of the MRes in Art Theory and Philosophy at Central Saint Martins, and author of Philosophers on Cinema, From Bergson to Badiou, A Critical Reader (Columbia University press, forthcoming).
M
Fritz Lang
1931 | 110 min | B/W | Digital
German with English subtitles
In his harrowing masterwork M, Fritz Lang merges trenchant social commentary with chilling suspense, creating a panorama of private madness and public hysteria that to this day remains the blueprint for the psychological thriller. read more
Stromboli
Roberto Rossellini
1950 | 106 min | B/W | Digital
The first collaboration between Roberto Rossellini and Ingrid Bergman is a devastating portrait of a woman's existential crisis, set against the beautiful and forbidding backdrop of a volcanic island. Balancing the director's trademark neorealism – exemplified here in a remarkable depiction of the fishermen's lives and work – with deeply felt melodrama, Stromboli is a revelation. read more
Europa '51
Roberto Rossellini
1952 | 109 min | B/W | Digital
Ingrid Bergman plays a wealthy, self-absorbed Rome socialite racked by guilt over the shocking death of her young son. As a way of dealing with her grief and finding meaning in her life, she decides to devote her time and money to the city's poor and sick. Her newfound, single-minded activism leads to conflicts with her husband and questions about her sanity. read more
Au hasard Balthazar
Robert Bresson
1966 | 95 min | B/W | 35mm
French with English subtitles
A profound, Robert Bresson's Au hasard Balthazar follows the donkey Balthazar as he is passed from owner to owner, some kind and some cruel but all with motivations beyond his understanding. Balthazar, whose life parallels that of his first keeper, Marie, is truly a beast of burden, suffering the sins of humankind. Through Bresson's unconventional approach to composition, sound, and narrative, this simple story becomes a moving parable about purity and transcendence. read more
Mouchette
Robert Bresson
1967 | 78 min | B/W | 35mm
French with English subtitles
Faced with a dying mother, an absent, alcoholic father, and a baby brother in need of care, the teenage Mouchette seeks solace in nature and daily routine, a respite from her economic and pubescent turmoil. An essential work of French filmmaking, Bresson's hugely empathetic drama elevates its trapped protagonist into one of the cinema's great tragic figures. read more
Damnation
Béla Tarr
1988 | 116 min | B/W | 35mm
Hungarian with English subtitles
Béla Tarr made a dramatic critical breakthrough with this brooding and visually striking study of desolation and betrayal set in small town Hungary and tracing the cruel love triangle that emerges between a taciturn loner, a nightclub singer and her smuggler husband. With its decaying factories, dingy bars and bleak, expressionistic landscapes Damnation introduced the dark, rainy and irretrievably melancholy realm that is arguably Tarr's greatest creation. read more
The Turin Horse
Béla Tarr
2011 | 146 min | B/W | Digital
Hungarian with English subtitles
Embracing an extraordinary minimalism of story, setting and cast, The Turin Horse is structured around one week in the back-breaking lives of an aging farmer and his daughter, alone on a barren, windswept farm with a recalcitrant horse that suddenly refuses to work. A remarkably hypnotic and immersive film, The Turin Horse pushes Tarr's interest in texture, sound and motion to an expressive extreme, giving way to a sensorial richness rare in cinema today. read more
Casa de lava
Pedro Costa
1994 | 105 min | Colour | Digital
Portuguese with English subtitles
As a volcano restlessly stirs on the Cape Verdean island of Fogo, a young Portuguese nurse agrees to transport an injured migrant worker home from Lisbon and deliver medical supplies to battle a cholera epidemic on the island. A work of rare beauty and poise, Casa de Lava is the first feature in which Costa focused on the people of Cape Verde who would populate most of his subsequent feature films. read more
Colossal Youth
Pedro Costa
2006 | 156 min | Colour | Digital
Portuguese with English subtitles
Costa revisits the slums of Lisbon for the final film in the Fontainhas trilogy in which he follows Ventura, a Cape Verdean laborer who moves from his home in the dilapidated quarter to a stark new low-cost housing complex. Ventura's story expands to those around him, including Vanda Duarte who has transitioned to methadone and settled down with her husband and child. read more