6 April 2019: Film Poems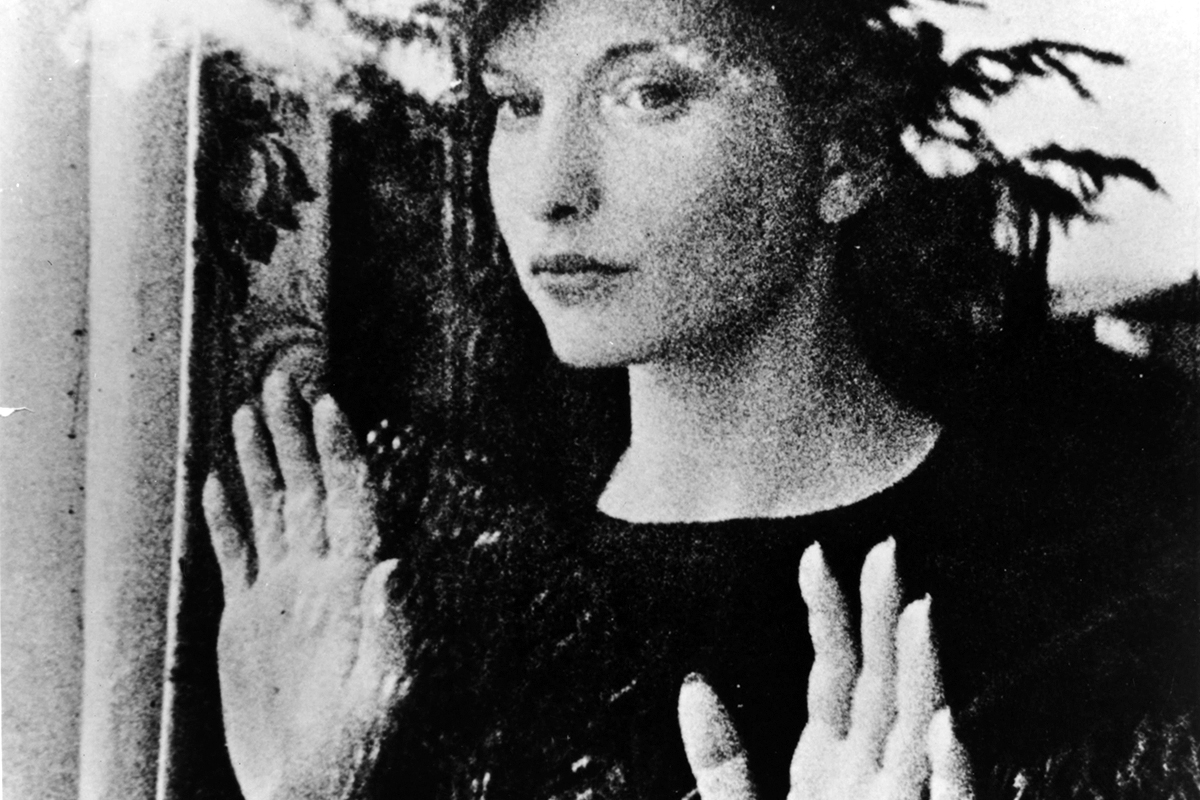 On the occasion of the 20th anniversary of his first Film Poems touring programme, Peter Todd presents a programme framed by Maya Deren and Alexander Hammid's Meshes of the Afternoon and Guy Sherwin's Messages.

Meshes of the Afternoon, Maya Deren & Alexander Hammid, 1943, 14 min, 16mm
The Leaden Echo and the Golden Echo, Margaret Tait, 1955, 7 min, 16mm
Aerial, Margaret Tait, 1974, 4 min 16mm
First Hymn to the Night Novalis, Stan Brakhage, 1994, 4 min, 16mm
For You, Peter Todd, 2000, 2'15 min, 16mm
Messages, Guy Sherwin, 1983, 40 min 16mm
"Film Poems (1-4) sought to explore the relationship between poetry and film, but also films that are "poems". It was also a part of my dialogue as a film maker and curator with Margaret Tait and her work. The programme notes for the first programme reprinted her article "FILM – POEM or POEM – FILM A few notes about film and poetry, from Margaret Tait" which she had written for me in 1997. Others who contributed pieces to the four accompanying programme notes would include Gareth Evans and William Wees, Stan Brakhage and Lucy Reynolds. This programme includes an early Margaret Tait work The Leaden Echo and The Golden Echo (from the poem by Gerard Manley Hopkins) which became available after the Film Poems series. As Sarah Neely has noted, a number of film makers, found in film, a place for their poetry "Tait continued with her poetry through her camera, with what she referred to as her film poems… Stan Brakhage proclaimed himself a failed poet, Maya Deren also referred to her earlier life as being that of a frustrated poet…only when a camera was put in her hand that she felt able to fully express herself; "it was like coming home."" (Between Categories The Films of Margaret Tait: Portraits. Poetry, Sound and Place). That this screening takes place during Margaret Tait 100 is a happy co-incidence." – Peter Todd
Film Poems launched as a touring programme at Riverside Studios Cinema London on 11th April 1999. It was followed by Film Poems 2 Moments/Histories/Feelings (2000), Film Poems 3 (2001), and Film Poems 4: Messages (2004), visiting over 40 venues in total.
Curated and introduced by Peter Todd. Readings from Gareth Evans and Messages introduced by Guy Sherwin.
---
With thanks to Benjamin Cook, Tavia Ito, the late Ed Lewis, the late Alex Pirie, the late Margaret Tait, LUX, BFI, Margaret Tait 100, and Sarah Christian. All the film makers, writers, the venues and those attending Film Poems 1-4. Camille, Damien and Oliver at Close-Up. Film Poems 1, 2 & 4 supported by Arts Council England. Film Poems 1 additionally supported by BFI Touring Unit.