10 - 16 December 2021: The Edge of Belief
Rich in atmospheric texture and visionary intent, this collection of feature-length and short films explores how faith, myth and belief have shaped the landscape and the experience of those who live within it, often foretelling disasters to come. The programme invites viewers to ponder the ways in which our society dwells between past and future catastrophes: from the precarious relationship forged between a village and its volcano, to a community in the highlands of Lesotho threatened with resettlement to make way for a dam, to a suite of parables on disaster and dispossession in the American mid-west. This four-part programme culminates with the UK première of Rhayne Vermette's Ste. Anne, an allegorical reclamation of land through personal, symbolic, and historical sites across Treaty 1 Territory, the heartland of the Métis Nation. Diverse in form, geography and voice, these are films in which memories of the future and fragments of the past converge; films that provoke questions on how to orientate ourselves in an unstable world.
---
This is Not a Burial, It's a Resurrection
Lemohang Jeremiah Mosese, 2019, 117 min
Awarded the Special Jury Prize for Visionary Filmmaking at the 2020 Sundance Film Festival, Lemohang Jeremiah Mosese's bold and distinctive feature is an extraordinary and otherworldly confrontation between the forces of tradition and progress. When a village in the highlands of Lesotho faces resettlement to make way for a dam, it is an 80-year-old widow who rallies her fellow villagers to fight for the land. Unfolding like a surrealist fable, but rooted in the reality of the ''Highlands Water Project'', This is Not a Burial, It's a Resurrection marks the arrival of a major filmmaker and the departure of an astonishing actress.
Spirits and Rocks: An Azorian Myth
Aylin Gökmen, 2020, 14 min
Aylin Gökmen's evocative short documentary set on an atemporal volcanic island, where the inhabitants similarly rely on myth and religious beliefs to interpret their precarious situation. Shot in striking black-and-white, Spirits and Rocks: An Azorian Myth situates itself outside of time, in memory and mythology.
---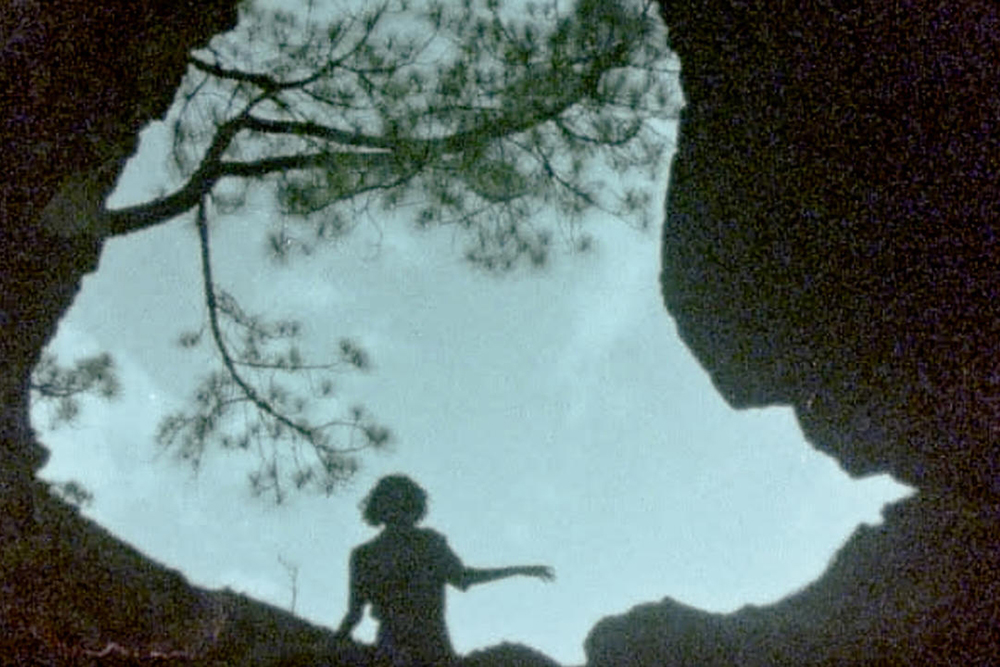 Short Films Part 1
Journey through physical, political and spiritual landscapes in two short films exploring memory and resilience.

Burning Mountains That Spew Flame
Samuel M. Delgado & Helena Girón, 2016, 14 min
Shot on degraded 16mm film stock and hand-processed, Burning Mountains That Spew Flame journeys into the depths of one the longest volcanic tunnels in Europe to excavate an idiosyncratic history of resistance. Adopted by the resistance during the war, the underground tunnels are filmed in all their dark, craggy detail, taking on a feeling of portals between space and time.
Gulyabani
Gürcan Keltek, 2018, 34 min
Cryptic and compelling, Gürcan Keltek's Gulyabani tells the harrowing true story of Fethiye Sessiz, a famous clairvoyant from İzmir, Turkey. Through diary entries and letters to her estranged son, Sessiz recalls her survival from the abuse and violence she suffered during her years as a captive soothsayer for a nationalist militia. Blending myth, fiction and documentary, Sessiz's memories are interspersed with short texts from Terry Eagleton and W.G. Sebald. A montage of shots of the Anatolian desert, ancient religious sites, and objects from her life eventually erupts into an unforgettable final sequence of abstract monochromatic images.

*

Short Films Part 2
Three artist moving image films that turn to the figure of the ''poet as prophet'' and ''poet as guide'', to translate the moral chaos and violence around us.
KG
Cynthia Madansky, 2018, 10 min
In KG, Cynthia Madansky captures the spirit of contemporary Athens, finding inspiration in the words of the Greek anarchist poet Katerina Gogou. Using performance as a guiding force, Madansky unravels the relationship between cinematic form and language, accompanied by a striking harp score ​​by contemporary harp pioneer Zeena Parkins.
Black Beauty
Grace Ndiritu, 2021, 29 min
Black Beauty, proposes a moment of pause that is at once an acknowledgement of whose voices have been historically privileged. In it, African fashion model Alexandra Cartier meets Jorge Luis Borges in a visionary hallucination presented as a talk show. What does the famous Argentine modernist writer have to say about our contemporary ecological and pandemic problems?
I Hope I'm Loud When I'm Dead
Beatrice Gibson, 2019, 21 min
In I Hope I'm Loud When I'm Dead, Beatrice Gibson ponders the future of a world in flux by writing a letter to her daughter, accented by the readings of poets CA Conrad and Eileen Myles. Gibson's urgent snapshot of social calamities doubles as a document of practical resistance and a message of love in turbulent times.
---
The multiple layers of history – the official, the mythical and everything in between – form the focus of this screening featuring the UK premiere of Colectivo Los Ingrávidos' Sensemayá and Deborah Stratman's much-acclaimed essay film The Illinois Parables. Though wildly different in their approach, both films speak to major themes and narratives of identity in the Americas, probing how particular archetypes and myths are rearticulated and reshaped across time.
The Illinois Parables
Deborah Stratman, 2016, 60 min
In The Illinois Parables, artist and filmmaker Deborah Stratman uncovers tales of disaster, dispossession and renewal in the oft-overlooked landscape of her Midwestern home state: from the expulsion of the Cherokee and other Indian tribes along the Trail of Tears in the 1830s; to the catastrophic tornadoes of 1925; to Macomb, where a number of homes inexplicably caught fire in the 1950s.
Sensemayá
Colectivo Los Ingrávidos, 2021, 7min
Sensemayá is a shamanic composition, an ecstatic dance, and ritualistic spell from radical Mexican filmmaking collective, Colectivo Los Ingrávidos. Shifting from the poetic to the unsettling and the foreboding, Sensemayá contorts and repeats its patterns like an ancient snake, pulsating images that feel out of time, encompassing the past, the present and the future.
---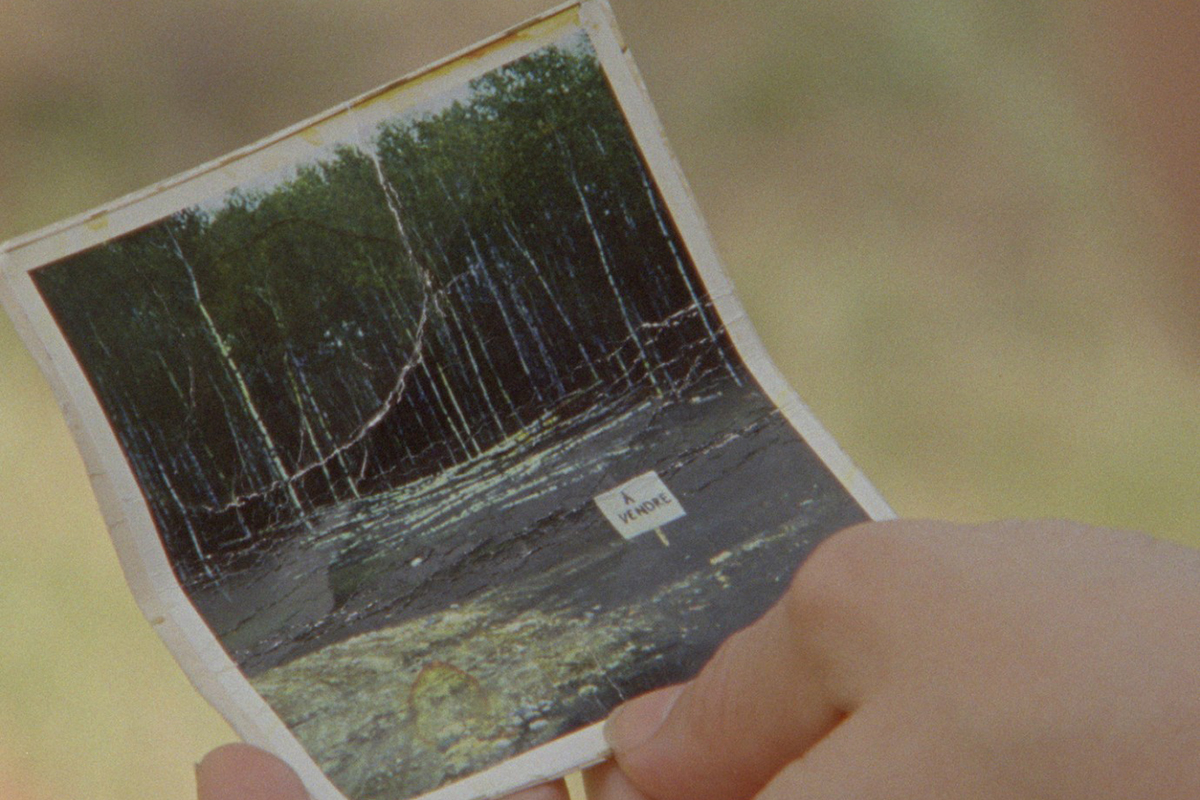 Ste. Anne
Rhayne Vermette, 2021, 80 min
UK première
Commissioned by the Indigenous-led COUSIN Collective, Canadian Métis filmmaker and artist Rhayne Vermette's award-winning debut experimental feature has been described as ''Paris, Texas set in Treaty 1 Territory''. Unbounded by the conventions of narrative cinema, Ste. Anne immerses the viewer in the sounds, textures and atmosphere of her native Manitoba, and anchors its eerie narrative in a young woman's return to her indigenous Métis community. As her arrival unsettles her family and wider community, Reneé begins to form dreams from fragments of her past, and ominous premonitions disrupt the land.
---
Curated by Emily Wright as part of the Film Studies, Programming and Curation MA at the National Film and Television School (NFTS).