12 December 2021: Short Films Part 1 & 2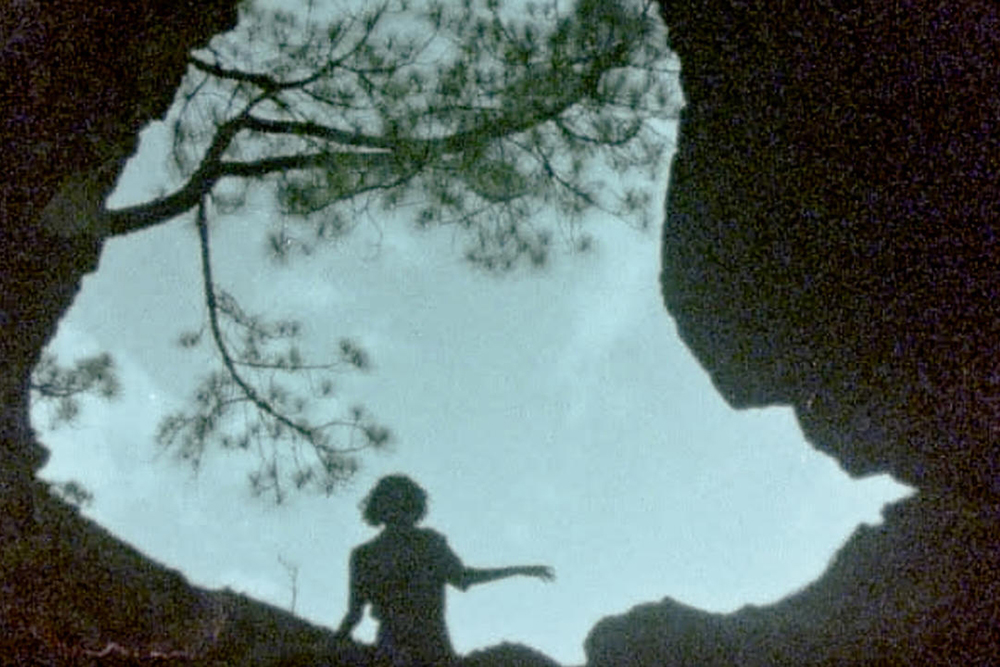 Short Films Part 1
Journey through physical, political and spiritual landscapes in two short films exploring memory and resilience.

Burning Mountains That Spew Flame
Samuel M. Delgado & Helena Girón, 2016, 14 min
Shot on degraded 16mm film stock and hand-processed, Burning Mountains That Spew Flame journeys into the depths of one the longest volcanic tunnels in Europe to excavate an idiosyncratic history of resistance. Adopted by the resistance during the war, the underground tunnels are filmed in all their dark, craggy detail, taking on a feeling of portals between space and time.
Gulyabani
Gürcan Keltek, 2018, 34 min
Cryptic and compelling, Gürcan Keltek's Gulyabani tells the harrowing true story of Fethiye Sessiz, a famous clairvoyant from İzmir, Turkey. Through diary entries and letters to her estranged son, Sessiz recalls her survival from the abuse and violence she suffered during her years as a captive soothsayer for a nationalist militia. Blending myth, fiction and documentary, Sessiz's memories are interspersed with short texts from Terry Eagleton and W.G. Sebald. A montage of shots of the Anatolian desert, ancient religious sites, and objects from her life eventually erupts into an unforgettable final sequence of abstract monochromatic images.

*

Short Films Part 2
Three artist moving image films that turn to the figure of the ''poet as prophet'' and ''poet as guide'', to translate the moral chaos and violence around us.
KG
Cynthia Madansky, 2018, 10 min
In KG, Cynthia Madansky captures the spirit of contemporary Athens, finding inspiration in the words of the Greek anarchist poet Katerina Gogou. Using performance as a guiding force, Madansky unravels the relationship between cinematic form and language, accompanied by a striking harp score ​​by contemporary harp pioneer Zeena Parkins.
Black Beauty
Grace Ndiritu, 2021, 29 min
Black Beauty, proposes a moment of pause that is at once an acknowledgement of whose voices have been historically privileged. In it, African fashion model Alexandra Cartier meets Jorge Luis Borges in a visionary hallucination presented as a talk show. What does the famous Argentine modernist writer have to say about our contemporary ecological and pandemic problems?
I Hope I'm Loud When I'm Dead
Beatrice Gibson, 2019, 21 min
In I Hope I'm Loud When I'm Dead, Beatrice Gibson ponders the future of a world in flux by writing a letter to her daughter, accented by the readings of poets CA Conrad and Eileen Myles. Gibson's urgent snapshot of social calamities doubles as a document of practical resistance and a message of love in turbulent times.
---
Curated by Emily Wright as part of the Film Studies, Programming and Curation MA at the National Film and Television School (NFTS).