3 - 30 July 2022: A Tribute to Jean-Louis Trintignant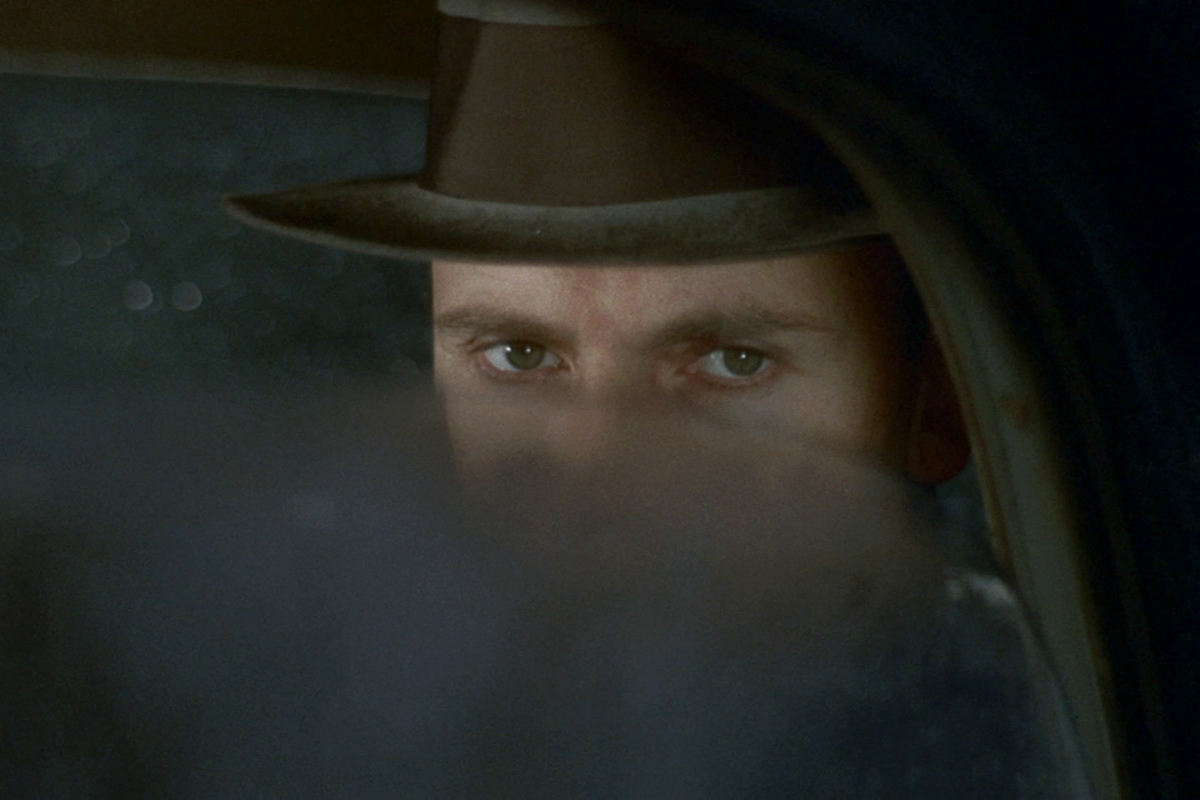 "The best actors in the world are those who feel the most and show the least." – Jean-Louis Trintignant
We pay tribute to the late Jean-Louis Trintignant with a programme of six of some of his most iconic roles.
"Jean-Louis Trintignant had a long and distinguished career on stage and screen, but his cinema presence was never stronger or fiercer than in old age. In later characterisations he projected with renewed force a natural keen intelligence, an uningratiating manner and air of being politely, or not so politely, disgusted with the moral vacuities and hypocrisy of everything around him, together with his own tragic and passionate sense of loss (…) Trintignant brought intellectual strength and sinew to French cinema, and a dark surge of passion." – Peter Bradshaw
---
Trans-Europ-Express
Alain Robbe-Grillet, 1966, 91 min
French with English subtitles
French New Wave icons Jean-Louis Trintigant plays a drug courier smuggling a stash of cocaine from Paris to Antwerp on the Trans-Europ-Express. Matters are complicated by surreal encounters with police, three filmmakers (who are also on the train making a film about drug-traffickers) and erotic-fantasy sequences featuring Marie-France Pisier being bound and subjected to Trintignant's masochistic will. Originally banned by the BBC for scenes of sexual sadism and bondage, Trans-Europ-Express was written and directed by ground-breaking and daring filmmaker Alain Robbe Grillet, best known for his experimental novels, and for writing Alain Resnais' Last Year in Marienbad.
---
My Night at Maud's
Eric Rohmer, 1969, 110 min
French with English subtitles
"The third of Rohmer's "Moral Tales" and his first international hit, My Night at Maud's centers around a serious young Catholic engineer who, over the course of several days around Christmas, explores the intersection of chance and choice in his life. Adjusting to a lonely life in provincial Clermont-Ferrand after years living abroad, he finds himself torn between the woman chance has thrown him together with and one he has never met but instinctively believes to be his ideal. The film's centerpiece is the titular night, which the snowbound Jean-Louis Trintignant spends with a charming, agnostic divorcee, sharing ideas about philosophy and life and, eventually, her bed. Pascal's Pensées figures heavily in their circular and sparkling debates about religion, marriage and free will." – Harvard Film Archive
---
The Conformist
Bernardo Bertolucci, 1970, 113 min
Italian with English subtitles
Bernardo Bertolucci's stylish period thriller stars Jean-Louis Trintignant as a repressed bureaucrat in Mussolini's Italy who is assigned to kill his former professor. Bertolucci's elegant but chilling drama about the psychology of fascism unfolds through a complex flashback structure, as Marcello Clerici (Trintignant) is driven in final pursuit of Luca Quadri (Enzo Tarascio), his onetime philosophy tutor and now a renowned anti-Fascist whom he has been ordered to assassinate. Richly designed by Ferdinando Scarfiotti to reflect the fashions and imposing architecture of the Mussolini era, the film is stunningly shot by Vittorio Storaro, whose gleaming, dynamic cinematography later proved an inspiration to American directors such as Martin Scorsese and Francis Ford Coppola.
---
Three Colours: Red
Krzysztof Kieślowski, 1994, 99 min
French with English subtitles
Krzysztof Kieślowski closes his Three Colours trilogy in grand fashion, with an incandescent meditation on fate and chance, starring Irène Jacob as a sweet-souled yet sombre runway model in Geneva whose life dramatically intersects with that of a bitter retired judge, played by Jean‑Louis Trintignant. Meanwhile, just down the street, a seemingly unrelated story of jealousy and betrayal unfolds. Red is an intimate look at forged connections and a splendid final statement from a remarkable filmmaker at the height of his powers.
---
Amour
Michael Haneke, 2012, 127 min
French with English subtitles
""I was so young once!" cries the unnamed woman played by Emmanuelle Riva in Alain Resnais's Hiroshima mon amour. More than a half century later, the octogenarian Riva first appears in Michael Haneke's Amour as a corpse, ceremoniously laid out on a bed in her Paris apartment in a long, dark dress, her head wreathed with desiccated flower petals. Her body has, apparently, remained in the sealed room for days, the smell of decay repelling the pompiers who force the door in the film's cataclysmic opening shot. Violent incursion into domestic sanctum has long been a trope in Haneke's cinema, but the trespass that initiates Amour differs from the invasions the Austrian master has previously manufactured as metaphors for an ever-threatening universe. Here the intruders breach asylum not as harbingers of torture, but as witnesses to the end of a protracted tragedy." – James Quandt
---
Happy End
Michael Haneke, 2017, 107 min
French with English subtitles
"Michael Haneke ingeniously reworks and updates the enduringly relevant themes of all his previous films in one brief, brilliant, sometimes slyly satirical gem. Though set in Calais, Happy End never shows "the Jungle", focusing instead on a construction dynasty seemingly blind to the unfortunates across town. Anne (Isabelle Huppert) oversees the business now that her embittered father Georges (Jean-Louis Trintignant) is unable to cope; her doctor brother Thomas (Mathieu Kassovitz), meanwhile, is getting reacquainted with his teenage daughter since his ex-wife's overdose. Indeed, everyone in the family seems frustrated or lonely… Haneke's dark, sardonic yet quietly compassionate picture of contemporary life as experienced by complacently well-off Europeans is as formally inventive, morally relevant and psychologically astute as ever, yet its wholly compelling drama is here leavened by bracing moments of absurdist humour. The refugees and poor? Seldom seen, constantly there… Superbly performed, this is formidably intelligent filmmaking." – Geoff Andrew