1 - 24 April 2022: Close-Up on John Cassavetes
Often hailed as the father of American independent film, John Cassavetes's maverick approach to filmmaking captured some of the most honest and genuinely moving portrayals of human emotion ever committed to film. The films included in this season represent his self-financed works made outside of the studio system of Hollywood, for which he was afforded complete control. Populated by beatniks, hippies, businessmen, actors, housewives, strippers, club owners, gangsters and children, the films are beautiful, emotional testaments to compassion.
---
Shadows
John Cassavetes, 1959, 81 min
John Cassavetes's directorial debut revolves around an interracial romance between Lelia (Lelia Goldoni), a light-skinned black woman living in New York City with her two brothers, and Tony (Anthony Ray), a white man. The relationship crumbles when Tony meets Lelia's brother Hugh (Hugh Hurd), a talented dark-skinned jazz singer struggling to find work, and discovers the truth about Lelia's racial heritage. Shot on location in Manhattan with a cast and crew made up primarily of amateurs, Cassavetes' Shadows is a visionary work that is widely considered the forerunner of the American independent film movement.
---
Faces
John Cassavetes, 1968, 131 min
The disintegration of a marriage is dissected in John Cassavetes's searing Faces. Shot in high-contrast 16 mm black and white, the film follows the futile attempts of captain of industry Richard (John Marley) and his wife, Maria (Lynn Carlin), to escape the anguish of their empty marriage in the arms of others. Featuring astonishingly powerful, nervy performances from Marley, Carlin, and Cassavetes regulars Gena Rowlands and Seymour Cassel, Faces confronts suburban alienation and the battle of the sexes with a brutal honesty and compassion rarely matched in cinema.
---
A Woman Under the Influence
John Cassavetes, 1974, 147 min
John Cassavetes's devastating drama details the emotional breakdown of a suburban housewife and her family's struggle to save her from herself. Starring Peter Falk and Gena Rowlands (in two of the most harrowing screen performances of the 1970s) as a married couple deeply in love yet unable to express that love in terms the other can understand, the film is an uncompromising portrait of domestic turmoil.
---
The Killing of a Chinese Bookie
John Cassavetes, 1976, 109 min
John Cassavetes engages film noir in his own inimitable style with The Killing of a Chinese Bookie. Ben Gazzara brilliantly portrays gentlemen's club owner Cosmo Vitelli, a man dedicated to pretences of composure and self-possession. When he runs afoul of a group of gangsters, Cosmo is forced to commit a horrible crime in a last-ditch effort to save his beloved club and his way of life. Suspenseful, mesmerizing, and idiosyncratic, The Killing of a Chinese Bookie is a thought-provoking examination of desperation and masculine identity.
---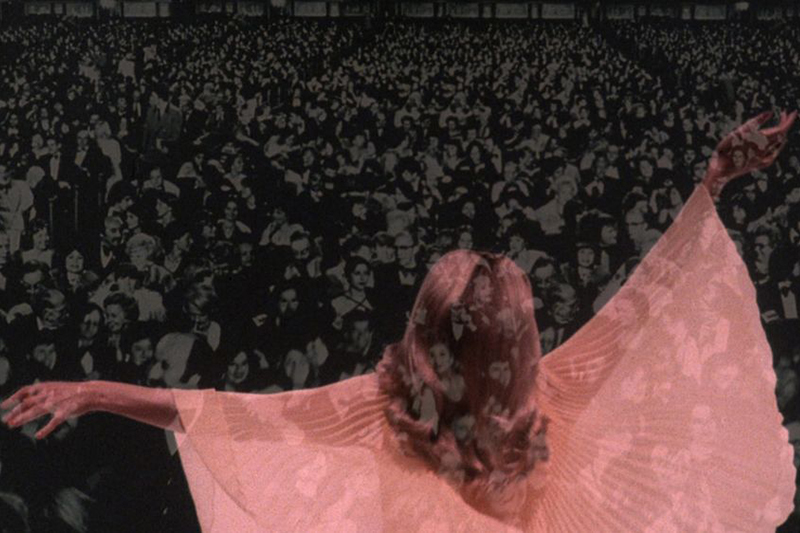 Opening Night
John Cassavetes, 1977, 144 min
Broadway actress Myrtle Gordon (Gena Rowlands) rehearses for her latest play, about a woman unable to admit that she is ageing. When she witnesses the accidental death of an adoring young fan, she begins to confront the personal and professional turmoil she faces in her own life. Featuring a moving performance by Rowlands (and with some scenes shot on stages with live audiences reacting freely to the writing and performing), John Cassavetes's Opening Night exposes the drama of an actress who at great personal cost makes a part her own.
---
Love Streams
John Cassavetes, 1984, 138 min
Based on a play by Ted Allan, Love Streams is a haunting, provocative, and brutally honest examination of love, emotional needs, loneliness, and longing. In contrast to the active and confrontational camerawork of his earlier films (most notably in Faces), John Cassavetes creates a spare, muted, and objective portrait, capturing with underlying compassion the empty lives of emotionally adrift characters who act out the ache of their unarticulated despair through incomprehensible, cruel, and often self-destructive acts.